Latest News
Third Surge Testing operation to begin in Surrey
17th February 2021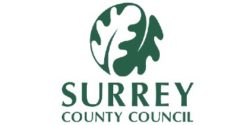 A third surge testing operation in Surrey will get underway this week – in Maybury and
surrounding areas in Woking – after the identification of a case of the South African variant of
COVID-19.
As more surge testing operations get underway across the country, to track any spread of
the new variant, Surrey Local Resilience Forum (SLRF) will carry out the third such exercise
in Surrey following successful operations in a different area of Woking, and Runnymede over
the last two weeks.
Test kits will be distributed door to door by SLRF volunteers, largely from Woking Borough
Council, from Thursday.
The process will replicate that of previous surge testing, whereby the exercise will be
explained to residents on the doorstep before testing kits are then posted through the
letterbox and then collected later that day.
A map of the selected area is available at www.surreycc.gov.uk/surgetesting.
Both previous exercises saw a fantastic response from residents with well over 90% of tests
completed and returned.
Surrey's Director of Public Health, Ruth Hutchinson, said: "This method of surge testing is
vital in helping us understand any spread of the South African variant in the community.
"By playing your part and taking the test, you'll be helping to keep your community and your
loved ones safe. Our previous two surge testing operations have gone smoothly, with
residents keen to do anything they can to help.
"It's really important to say that there is currently no evidence that this variant causes more
severe illness, so residents shouldn't worry."
Residents in the affected areas, and across Woking, should remain calm and continue to
follow the national restrictions that are currently in place.
By staying at home, we can all help stop the spread of COVID-19. If you do need to leave
your home for essential reasons please ensure to keep your distance, wash your hands and
cover your nose and mouth. If you test positive by any method, you must isolate to stop the
spread of the virus.
As has been the case throughout this pandemic, SLRF will do everything possible to support
efforts to beat COVID-19 and keep Surrey safe.