Latest News
Surrey Chambers of Commerce supporting COBCOE with 'We need to talk about…The Global Future of Business' Conference
8th May 2018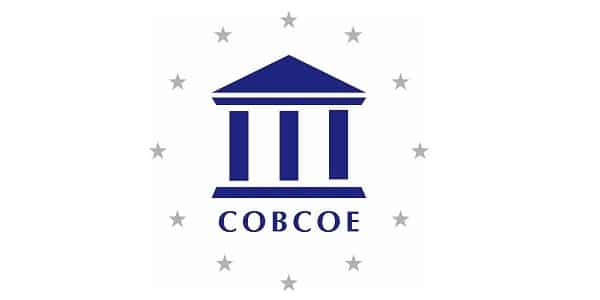 Surrey Chambers of Commerce have become a supporting partner of the 'We need to talk about… The Global Future of Business' conference being hosted by COBCOE at the International Business Festival in Liverpool on 12th June 2018.
With big changes ahead, businesses need to plan. Therefore we have decided to support COBCOE (Council of British Chambers of Commerce in Europe) with their conference so that you can hear first-hand from key government representatives and international business leaders on:
What will the desired Brexit agreement look like?
Government strategies to promote skills, productivity, FDI and UK-EU trade after Brexit
Changes to supply chains, trading patterns and the way we work
How UK and European businesses can compete in fast-changing global markets
Keynote speaker: Robin Walker MP, Minister, Department for Exiting the European Union
How the transition period will work for business
Key milestones in transition
The future UK-EU relationship
Register https://www.eventbrite.co.uk/e/we-need-to-talk-about-the-global-future-of-business-tickets-39616245256
Why attend this conference?
Hear first hand from leading figures on the big issues affecting businesses
Find out out what the future holds and get new insights from senior figures
Make new contacts by networking with international counterparts
Free Entry to this conference and the whole International Business Festival, Liverpool
Confirmed speakers and panellists include
Bertrand de Comminges, Head of Business Development, Global Trade & Receivables Finance, Europe, will discuss the future of FDI into the UK and the possible Brexit trade deal
Tadeusz Kościński, Deputy Minister, Ministry of Entrepreneurship and Technology, Poland
Paul Hardy, Brexit Director, DLA Piper
Helen Brand OBE, CEO, Association of Chartered Certified Accountants
Stephen Phipson, CEO, EEF– the manufacturers' organisation
Representatives from British chambers of commerce across Europe and the UK
David Thomas MBE, Executive Chairman, COBCOE
Conference outline
We need to talk about… Brexit as a catalyst for change 
UK business – Trade organisations discuss how to prepare for the changes
European business – Effects of Brexit and the need to develop a competitive edge
We need to talk about… The ultimate Brexit trade agreement 
Panel discussion: What is the strategy for driving competitiveness, growth, productivity FDI as well as frictionless trade?
We need to talk about… Reshaping the supply chain and changing how we work 
Skills, growth and industrial strategy
The future of work as we know it
Central Eastern Europe – from poor relation to industrial powerhouse
Register https://www.eventbrite.co.uk/e/we-need-to-talk-about-the-global-future-of-business-tickets-39616245256