Latest News
New Local Plan Consultation
9th May 2018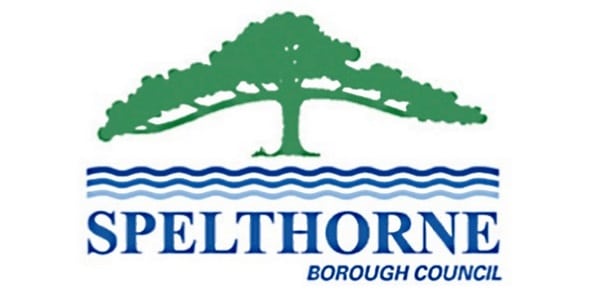 From Monday 14 May, Spelthorne Borough Council is consulting on a new Local Plan which will set out how much development is needed in the borough for the next 15 years and where it should go. The finished Local Plan will contain policies for deciding planning applications and allocated sites for housing, employment and other forms of development.
The Council is at the first stage of preparing the new Local Plan, known as Issues and Options. The consultation paper sets out the key issues affecting Spelthorne to 2035 and the options the Council will consider in order to meet the borough's needs. It will identify the challenges and constraints for development but also the opportunities Spelthorne offers for growth.
Presentations are being held on 21 and 24 May and there are also a number of information events where residents can talk informally to staff:-
Date
Venue
Time
Monday 21 May
Presentation at the Council Offices, Knowle Green
7pm – 8pm
Thursday 24 May
Presentation at the Council Offices, Knowle Green
7pm – 8pm
Friday 25 May
Tesco Sunbury
10am – 12 noon
Friday 25 May
Tesco Ashford
1pm – 3pm
Saturday 26 May
Ashford North Residents Association AGM (Association members only)
10.30am – 12 noon
Wednesday 30 May
Elmsleigh Centre/High Street/Two Rivers in Staines
11am – 2pm
Thursday 31 May
Ashford High Street
10am – 12 noon
Thursday 31 May
Stanwell – Clare Road shopping parade
12.30 – 2.30pm
Friday 1 June
Notcutts in Staines
11am – 2pm
Saturday 2 June
Sunbury – The Avenue shopping parade
11am – 1pm
Wednesday 6 June
Spelthorne Business Forum,

Shepperton Studios (Forum members only)

6pm
Saturday 9 June
Shepperton Village Fair
11am – 5pm
Wednesday 20 June
LOSRA AGM (Association members only)
8pm
Whether you are a resident, worker or business owner in Spelthorne, the Council wants you to have a say in shaping your Local Plan. The consultation document will be available from 12 noon on Monday 14 May. You can read it and respond online at www.spelthorne.gov.uk/localplan
Alternatively, email your comments to local.plan@spelthorne.gov.uk or write to Strategic Planning, Spelthorne Borough Council, Knowle Green, Staines-upon-Thames, TW18 1XB.
Cllr Colin Barnard, Cabinet Member for Planning and Economic Development, said:  "The Local Plan will cover a range of themes that affect our community and this is your chance to have your say in shaping the future of the borough, so please get involved."
After this consultation, the Council will draft the new Local Plan before carrying out further consultation later this year. The Plan will then be submitted to the Secretary of State for examination by an independent inspector who will confirm if it can be recommended for adoption. We expect this process to be completed by September 2020.