Latest News
Surrey Based MMRI Research use WhatsApp messenger to conduct digital market research with a young audience – would this method survive or face extinction?
12th February 2018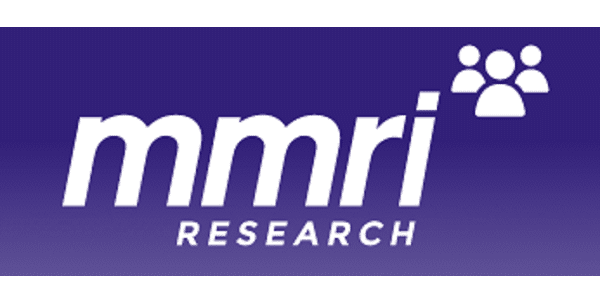 There are an estimated 2.5 billion smartphone users worldwide with the number set to rise to over 2.9 billion in 2020, well outstripping the number of living animal species on the planet (8.7 million alive for the curious in 2012, but with 99% of all creatures extinct so far, reaching an estimated 5 billion).
These numbers are hard to grasp but what is clear is smartphones and apps are giving consumers an array of communication tools literally at their fingertips. Social messaging apps such as WhatsApp, WeChat, SnapChat and Facebook messenger are hugely popular. Globally, WhatsApp has over 1.5 billion active users. People use the app daily to keep in touch with friends and family, sharing photos, videos, GIFs, and a vast array of other consumable data.
Market researchers need to connect with participants, and the best interactions require respondents to engage in the process; it should be simple and as easy as possible for participants to take part, and for them,  and us, an element of fun never hurts!
Our own experience of using WhastApp as a digital research tool?
A recent MMRI research project required gaining the opinions from 16-18 year olds towards the educational options available to them after leaving school.   We kicked off our recruitment efforts looking for participants within this age group who would be willing to take part in the research. With marginal success, we started to think about innovative ways to increase our recruitment efforts.   We thought why not try and replicate their everyday behaviours and interact with them via the communication tools they are using most frequently and that is exactly what we did.
With a few recruits on board we very quickly saw their enthusiasm and excitement about sharing their opinions in this medium so we asked them would  be willing to invite their friends to participate,  taking the pain of recruitment away from us. In exchange for a referral fee we offered them high street vouchers and we rapidly saw a snowball  effect and within no time we had hit our recruitment quota.
What this showed us was just how effective communication apps are for qualitative research and how they allow for participant-driven interaction. Respondents can use emojis, videos, photos, images or voice memos, allowing them to express themselves – spontaneously creating a natural and relaxed researcher-participant interaction.  Admittedly we were a little nervous to start with, but have now seen how successful it is, and even we have to confess how surprised we were by the openness of responses shared and the data subsequently collected?
A forward thinking client?
The client who commissioned this research was a local council who we thought may resist being involved in this new approach to digital research, but our assumptions were proved to be wrong.  They were keen to be involved in this forward approach to research, demonstrating their desire to tackle issues with this age ground, such as education.
This showed they were listening to their community in the right format from the right audience. In relation to the research findings they were equally impressed with the volume of interactions attained, the depth of information provided and the power of seeing opinions being shared in an emotive final presentation, something far more compelling than a static, stand-alone presentation.
Janet Gunner, MD, says, "Our team have worked diligently and tirelessly over the past few to identify ways to combine traditional research with new digital methods. This  has been the driving force for us since launching our own technology when we recognised the opportunities  in social communication tools like WhatsApp. years.  It was so rewarding for both the client and our research team to see the success of this project,  in an industry which may have previously resisted this innovative approach to listen to its community"
These mobile-based apps provide the opportunity for participants to take the research with them where ever they go and where ever they are, capturing in-the-moment feedback and allowing them to share real-time experiences.   For example, sports fans attending an event can upload videos throughout the event, complete specific tasks, share images of point of sale displays and respond to interviewer probing whilst living the experience in question.
With healthcare clients who need to gain opinions from hard to reach audience from any age this may also be the perfect communication tool. 71% of  WhatsApp users are from the under 45's age group and may be willing and keen to share feelings  whether it be in relation to their unmet needs, impact on quality of life or mental health concerns.
Does this raise concerns about privacy?
With end-to-end encryption of messages now a WhatsApp feature, you can also feel confident that your research interactions are staying private. Don't go extinct – be a survivor and let those opposable thumbs do the work.