Latest News
Surrey Craft Brewery Launches Innovative Partnership with Godalming College
12th February 2018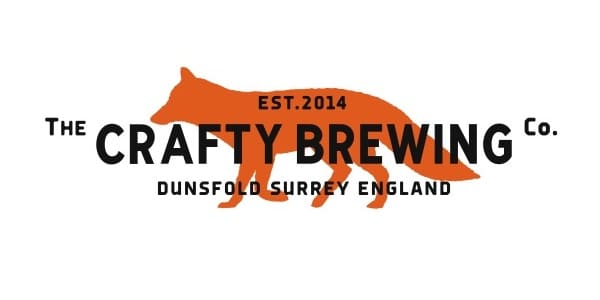 The Crafty Brewing Co, based in Dunsfold is launching competition for Business Studies Students at Godalming College on 21 February at 1pm.
To mark the beginning of its expansion plans The Crafty Brewing Co. is working in partnership with Godalming College to provide a live brief and give Business Studies students an opportunity to help them develop their export strategy.
Students will be invited to listen to a presentation from The Crafty Brewing Company's founder and Head Brewer Luke Herman and company CEO Andrew McMorran.  The presentation will introduce students to the brewing industry and the challenges that the small local brewery business will face as it reaches beyond Surrey to open up new markets for its award winning craft beers.  Following the presentation Godalming College's Business Studies BTEC students will be given the opportunity to use The Crafty Brewing Co. as a live case study after which they will be invited to develop their own ideas and strategy to help the business stake its claim in Germany and the United States.
All entries will be judged by a panel including Godalming College's Head of Business Studies, Anne Lomas and the Crafty Brewing management team and three winners will be announced at the end of the Spring Term.
Prizes will include tickets to London West End theatre shows and concerts at some of the capital's major music venues along with the opportunity to join The Crafty Brewing Company on a work experience programme or as an apprentice to help implement the successful strategy.
"This is a unique opportunity for students", said Anne Lomas.  "And we are delighted to be working with The Crafty Brewing Company.  To work with a local business on a real-life business plan presents a very tangible opportunity for the students.  It will give them the chance to devise an export strategy for well-loved local, small business and see it come to life". Ms Lomas added "Each strategic plan will be judged for its creativity, thoroughness cost benefit analysis and operational rigour.  But sometimes we find that business case studies can feel a little removed from the real world.  This partnership with Luke and Andrew will add real meaning to the project. We would certainly urge other colleges to consider something similar".
Commenting on the partnership, Andrew McMorran said "We feel very privileged to be working with Anne and her team at Godalming College.  We owe a great debt of gratitude to this community. Our success to date is down to their support.  We feel strongly that our business and our community should grow together."
Head Brewer Luke Herman added "There's an ancient German Purity Law that states that only four ingredients can be used to make beer – Water, grain, hops and yeast. I think that recipe a misses out the most important one of all.  And that's people. Making beer is a little like alchemy but we need passionate people to help make the magic happen.  We would be thrilled if, in the future, some of them might come from Godalming College."