Latest News
Support The Lightbox Community – Become a Member
30th September 2020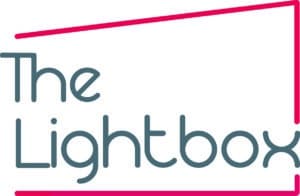 A cultural hub at the heart of Woking, The Lightbox believes that art has the power to make you feel good. Like many charities, The Lightbox has been financially hard hit by the COVID-19 crisis and one of the best ways to support the organisation and ensure its accessible cultural programme and charitable ventures can continue is to become a Lightbox Member.
Now, more than ever, The Lightbox is championing its Members and Supporters, whom without, the gallery and museum may have been forced to close following the COVID-19 pandemic restrictions. However, the wonderful community of Lightbox Members, and the vital income they provide, has meant that every single member of staff has been retained, the artworks and collections in the building have remained in a safe condition and secure, and The Lightbox, most importantly, is open today, providing arts and heritage services to its growing community of supporters.
"Having recently celebrated our 1000th Lightbox Member," Head of Development, Cordelia Wren, says, "we are excited to expand further, improving the wellbeing of our community by breathing life into the cultural landscape of Woking."
So why join? From free early access to blockbuster exhibitions, to discounts in the Shop and Café, there are a whole host of reasons to join The Lightbox community as a Lightbox Member. From just £30, Members can enjoy a year of world-class exhibitions for free (usually £7.50 per visit). With three Main Gallery blockbuster shows per year, including the upcoming Raphael: Prince Albert's Passion (3 October 2020 – 31 January 2021), Bridget Riley: Pleasures of Sight and Lines of Beauty: Master Drawings from Chatsworth in 2021. Lightbox Members also enjoy exclusive events and discounts across The Lightbox programme of talks, tours, events, and workshops, as well as priority booking and special "First Look" e-newsletters.
Join Now and Visit Raphael: Prince Albert's Passion Free 
The Lightbox has a special offer for those that sign-up now – extended Membership until the end of 2021 at no additional cost. If you join today, you can get up to three months free. 
Not only do Lightbox Members enjoy a range of exciting benefits, they also support The Lightbox by providing invaluable financial support to the charity's Art and Wellbeing programme. The programme provides opportunities for those that would otherwise not be able to access and enjoy arts and heritage services to take part in creative and therapeutic workshops. This includes individuals living with dementia and their carers, individuals with mental health needs, and residents of local care homes and hospices. Thanks to the support of Lightbox Members, these valuable programmes will be able to continue despite the challenges of the COVID-19 pandemic.
For those who wish to support The Lightbox further, higher level Supporter packages begin at £300 and individuals with a keen interest in the exhibition programme can join The Exhibition Circle. To find out more or to become a Lightbox Member, please visit thelightbox.org.uk.