Latest News
Classic car restoration for a new generation at Brooklands
29th September 2020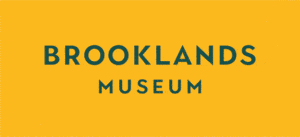 Brooklands Museum announces partnership with Heritage Skills Academy to deliver heritage engineering apprenticeships on the historic site of aviation and motorsport.
Heritage Skills Academy (HSA) and Brooklands Museum have formed a new educational partnership to promote, expand, and deliver apprenticeships in heritage engineering.
The Heritage Skills Academy will be expanding from its current headquarters at Bicester Heritage to open a second teaching site at Brooklands Museum. The Museum's purpose-built workshop facilities will become the Heritage Skills Academy's southern site from January, where they will be training apprentices on their world-class Heritage Engineering technician qualification. Training will also continue at HSA's original base at Bicester.
Brooklands Museum is on the site of the world's first purpose-built motor racing circuit and was the location of the most prolific aircraft factories in Europe to this day. The history of the place and the Museum's collection embodies the ingenuity and excellence of British engineering in the twentieth century. The Museum has a working collection and a wealth of heritage engineering expertise amongst its staff and volunteers.
HSA's existing apprentice programme, which originated at Bicester Heritage in 2016, will be complemented by the rich heritage and history of Brooklands. Apprentices will be able to work with the Brooklands team of volunteers and gain insight from Brooklands Museum's comprehensive historic fleet.  Apprentices will work close to the Museum's award-winning 'Aircraft Factory' and 'Flight Shed' exhibitions where purpose-built workshops will be used to deliver the skills and knowledge which apprentices require to successfully graduate upon completion of their course.
Tamalie Newbery (Director & CEO Brooklands Museum) said:
This partnership with Heritage Skills Academy is of great significance for Brooklands Museum and we are delighted to be working with their team. Brooklands Museum has an educational mission and bringing this nationally renowned apprenticeship programme to Brooklands is an important step in our support of careers in STEM subjects. Keeping our historic collection in good, working condition whenever possible, enables visitors to better understand and be inspired by all that people at Brooklands accomplished in the past and the apprenticeships ensure the skills needed to look after historic vehicles are passed on to new generations.
John Pitchforth (MD HSA) said:
It's an exciting time in our development, to be working with the team at Brooklands with a shared vision which has been so exciting. The potential for our apprentices to be part of Brooklands and have such an immersive experience can only enhance their education and training. We look forward to starting training in the new year with our first cohort of Brooklands apprentices.
Karl Carter (Director, Federation of British Historic Vehicle Clubs) said:
We are delighted to see the HSA apprentice programme grow further. The F.B.H.V.C. have supported this vital programme since its creation back in 2016. We've worked closely with the team at HSA and to see them grow and expand to such an iconic site with such history and heritage is tremendously satisfying. We look forward to working with HSA and continuing to support their growth and expansion, and at the same time working with the Brooklands team.