Latest News
Stevens & Bolton partners with The School of Law at University of Surrey to support start-up initiatives
18th May 2021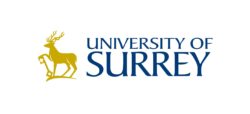 Guildford-based law firm Stevens & Bolton has today announced that it is working alongside The School of Law at the University of Surrey, as part of their new Business Start-Up Clinic to inspire students and recent graduates in their entrepreneurial endeavours.
The clinic provides free legal guidance to those who are interested in starting up their own business via a 20 minute virtual session on Zoom. As the clinic's sole partner, Stevens & Bolton's team of specialist lawyers are available to signpost legal topics that are relevant to an early stage business and provide insight on a range of legal matters – everything from shareholder arrangements and corporate structure, funding and finance and human resources and intellectual property issues through to acquisition and disposal of a business.
The first clinic took place on 5 May 2021, with an initial cohort of six student and graduate entrepreneurs, and the next session is scheduled take place in that latter half of October. However, after very positive feedback from the first session, a clinic during the summer holiday is under also consideration. Anyone interested in getting involved should email businessstartupclinic@surrey.ac.uk or visit The School of Law at the University of Surrey website.
Elizabeth Williams, principal teaching fellow in law and director of clinical legal education programmes at the University of Surrey, commented, "The business start-up clinic provides a unique learning experience for our law undergraduates and gives University of Surrey students who are interested in starting their own business valuable expert guidance. We are delighted to be working with Stevens & Bolton and thank their lawyers for this wonderful collaborative opportunity. The Stevens and Bolton team engaged with our students in a unique way. Their approach was inspiring and fundamental as our students were able to develop key business entrepreneurial skills. It made our students realise their enormous potential and capabilities in this fascinating area".
Nick Atkins, corporate partner at Stevens & Bolton commented, "We are delighted to be a part of this new initiative with the University of Surrey and show our commitment to the local entrepreneurial ecosystem. We would like to wish everyone that we have met so far with the greatest success. We are grateful to the university for involving us in this initiative, and we've been super impressed by the calibre of the business plans and the enterprising approach of the university's students and graduates."