Latest News
Spelthorne honours volunteers
15th June 2021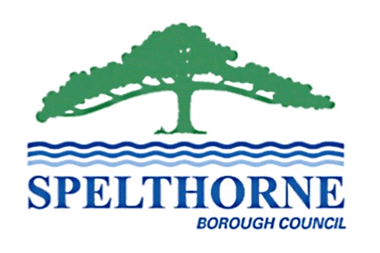 Spelthorne Borough Council honoured 11 volunteers at the Civic Trust Awards, which honours residents for their voluntary service in the Borough.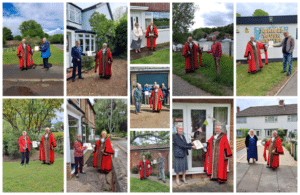 Spelthorne Civic Award Trust recognise individuals who have given at least 12 years' service to volunteering in the Borough. Between them this year's winners have given more 100 years of service to the Borough and represent the best of our communities.
Cllr Colin Barnard, the Mayor of Spelthorne for 2020/21 who presented the recipients with their awards, said: "The increase in volunteering and greater feeling of community spirit as a result of the Coronavirus pandemic is one of the few positives we have been able to take from the past year. These winners represent the best of this Borough as they have put the needs of others above their own. We know many good deeds go unnoticed so, if you know someone who has been serving their community, we urge you to put their name forward so they can be appreciated by the wider community."
Colin Squire, Chair of the Civic Awards Trust, said: "The men and women honoured this year have given decades of service to help make our community a better place and, on behalf of the Civic Awards Trust, I commend them all for their hard work and dedication. We are fully aware that there are going to be other dedicated volunteers out there whose work has gone unheralded so, if you do feel someone deserves the Civic Award, please do get in touch with us by emailing civicawards@gmail.com."
You can watch the virtual ceremony by visiting https://youtu.be/JEmDiZalweg, while details of the awardees are listed below:
Civic Awards
Jackie Browne – Jackie became a Committee member and front-of-house volunteer at Spelthorne Museum in June 2006.  She soon became the Honorary Treasurer, a post she held until 2014 when she became Honorary Curator.
Nick Charalambous – Nick has devoted over 22 years to voluntary work with young people aged 10-18 years in Spelthorne. His objectives have been clear and consistent: getting young people from troubled backgrounds or as victims of circumstance the best start and helping them transform their lives.
Pamela Cole – Pamela joined the Committee of Spelthorne Museum Group in April 1996. She transferred to committee membership of Spelthorne Archaeology and Local History Group in May 2010. She is always prepared to take responsibility and became Chair in 2017.
Michael Coombs – Michael has dedicated the past 35 years to voluntary work for the Spelthorne community. Presently, Michael serves on the Academy Trust, and several of its statutory sub-committees.
Gloria Hazell – Gloria joined the Spelthorne Museum committee on her return from the United States in November 2007. At Spelthorne, she took on the role of Volunteer Co-ordinator with special responsibility for recruiting, training and, most importantly, retaining volunteer staff.
Linda Marshall – Without the vision, commitment and dedication of Linda, Spelthorne Rentstart would not have been established as a Registered Society in 1997. It aims, primarily, to alleviate homelessness amongst single people and childless couples on low incomes. To date, Rentstart has helped 2,500 clients directly.
Hugh Thomas – Hugh first joined the Burway Rowing Club in 2006 and has been an active rowing coach, and has worked diligently in support of the club in boat maintenance, warehousing and support roles.
Brenda Vinson – Brenda has volunteered at the Fordbridge Day Centre since January 1990. She has also helped as a regular street collector for The British Red Cross and Guide Dogs for the Blind, and for over a decade (starting in 1972) she volunteered every Monday night at Ward D7 in Ashford Hospital.
Community Awards
Gladys Bolt – For 49 years she has worked as the Patrol Crossing Keeper ('Lollipop Lady') in Nursery Road. On many occasions, she has engaged with the teaching staff in the schools, the local police and officers from the local authority on issues connected to child safety.
Murray Litvak – Murray served diligently as Spelthorne Council's Independent Chair of the Standards Committee (latterly The Members' Code of Conduct Committee) from February 2001 until May 2020.
Letter of Commendation
Frederick Wallin – Fred first joined his wife as a volunteer at the Fordbridge Day Centre in December 1996. Fred also founded the Spelthorne 'Man in a Shed' workshop for retired residents on a site provided by Spelthorne Council.