Latest News
Spelthorne Business Hub
14th June 2021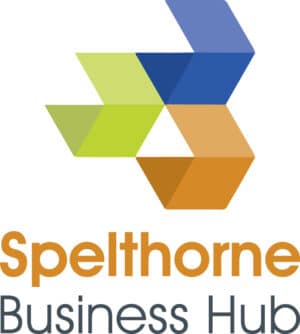 The first ever Business Incubator in Spelthorne will be formally opened by the Mayor of Spelthorne, Cllr Ian Harvey, on 11 June.
The Incubator, to be known as the Spelthorne Business Hub, will initially provide a co-working environment for start-up companies, entrepreneurs and businesses, alongside an exciting programme of business support. They will be located in offices recently purchased by Spelthorne Borough Council on Hanworth Road, Sunbury-on-Thames and will benefit from the excellent transport links that connect the Borough to London, the South East and beyond.
The Incubator will provide a creative base for entrepreneurs to develop their ideas and grow their businesses and offer a vibrant environment for businesses to turn an innovative spark into a strong commercial enterprise. As an example; virtual reality, artificial intelligence, machine learning and cyber-based economies are all helping to spark businesses of the future. Spelthorne wants to lead the way in supporting entrepreneurs to incorporate the latest technologies into practical products for use in the real world.
There will also be a wide range of workshops, seminars and events for the wider Spelthorne business community to take advantage of. When a business develops and outgrows the Incubator they will then be supported in finding their next business location within the Borough.
Kwasi Kwarteng, Business Secretary and MP for Spelthorne, said: "Business Incubators, like the one we will have in Spelthorne, will help this country build back better in the wake of the Coronavirus pandemic. I believe there are many talented entrepreneurs in Spelthorne who, with guidance from the Council teams, will be able to help build a strong economic footing and boost business.  I am confident a number of these businesses will be keen to play their part in the battle against climate change as we transition to a green future, and I am excited to see the results from the Business Incubator."
Cllr Lawrence Nichols, Leader of Spelthorne Borough Council, added: "This is an extremely exciting venture and one that will help continue the positive trend of start-up businesses setting up in the Borough and the employment opportunities that will bring. There are many great entrepreneurs out there who, with some expert support and guidance, can turn their ideas into thriving businesses. It is vitally important that we work with growing businesses as we look to bounce back from a challenging 15 months for our local economy. The Council have, of course, been supporting our businesses, both big and small, and have paid out more than £50million in relief and grants to the Borough's businesses throughout the pandemic. I am sure that the Business Incubator will be a valuable step in helping release the untapped potential we have in Spelthorne."
Aamar Hussain, Founder of CoTribe, said: "CoTribe is pleased to be working with Spelthorne Borough Council to continue our mission to help promote entrepreneurship and innovation, we hope this incubator will set the standard and create opportunity for as many people as possible in the Borough."