Latest News
Local schools take inspiration from The Ingram Collection at The Lightbox
8th June 2021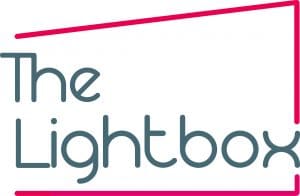 18 July – 19 August 2018
The popular annual exhibition 'Centrepiece' returns to The Lightbox gallery and museum in Woking, featuring original works of art by students from seven local schools. This year they have taken inspiration from the sculpture 'Redoubt' by Anthony Caro, a contemporary piece from The Ingram Collection.
Since 2011, The Lightbox gallery and museum has worked with local schools on a 'Centrepiece' project, resulting in an exhibition that showcases the students' work. This is the first time such an abstract work of art has been used in the project, with some schools participating for the very first time. The free exhibition will be on display from 18 July – 19 August 2018.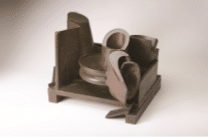 'Redoubt' by Anthony Caro from The Ingram Collection
Sir Anthony Caro, (b. 1924) was an English abstract sculptor. Before studying for an engineering degree at Christ's College, Cambridge, Caro was educated at Charterhouse School, Churt and the Farnham School of Art (now University of the Creative Arts). The artist is well-known for his modern assemblages of the "objet trouvé" – meaning 'found object', which describes art created from objects not typically associated to art, an idea first publicly demonstrated by Pablo Picasso in 1912. 'Redoubt', created in the late 1980s after Caro's first visit to Greece, takes inspiration from the found object and architectural shape. Named after a fort typically consisting of an enclosed defensive emplacement, 'Redoubt' explores volume, space and what lies within. Students from each of the schools have taken inspiration from this abstract sculpture to create their own works of art.
Students create original artworks inspired by 'Redoubt'
Students from Peter Pan Nursery and Forest School, St John's Primary School, Beaufort Primary School, the Horsell Village School, Freemantles, St Mary's C of E Primary School and Amesbury School have all been working with The Lightbox to create original works of art inspired by the sculpture 'Redoubt'. Each school selected students from 3 – 11 years old to participate in this educational and fun experience. Schools attended a workshop at The Lightbox where they were able to see the sculpture up close and work with the Learning and Engagement Team to develop a piece of art based on the shape and style of the sculpture. Extra-curricular activities such as these are greatly beneficial to young people, as they allow students to come into direct contact with world-renowned works of art and explore new places outside of their traditional learning environment.
This exhibition is kindly sponsored by The Arts Society Mayford. If any schools are interested in taking part in the 2019 'Centrepiece' project, please contact The Lightbox Learning and Engagement Team on education@thelightbox.org.uk or by calling 01483 737815.