Latest News
New Tourism Grants to Open for Applications
1st December 2020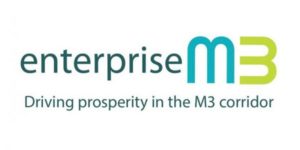 We now have further funding available for eligible SMEs in Enterprise M3 LEP's Visitor Economy (Kickstart Tourism) Fund.
Funded by the European Regional Development Fund (ERDF), eligible SMEs can access grants of between £1,000 £3,000 (up to £5,000 in exceptional circumstances) for specialist advice or equipment/technology.
This grant funding scheme is being delivered by Exemplas Ltd on behalf of Enterprise M3 LEP.
The call opens on Monday 30th November 2020 and will be open for one week, closing for full applications and your quote by 23.59 on Monday 7th December 2020.
Eligible, fully-complete applications will be assessed in the order in which they are returned to Exemplas. Due to the high level of applications expected, we will be unable to take applications to the next stage if application forms are incomplete or more information is required.
We encourage all applicants to check through the eligibility criteria, pre-application information and FAQs on our website to ensure your application has the best chance of being successful.