Latest News
LOCAL CHARITIES OFFERED TICKETS TO THE SNOW QUEEN
1st December 2020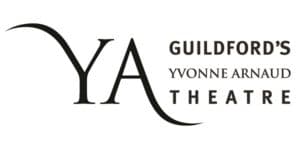 The Yvonne Arnaud Theatre is giving away 100 tickets to the opening performance of The Snow Queen to The Royal Surrey Hospital NHS Foundation Trust and Action for Carers Surrey. Each charity will receive 50 tickets to The Snow Queen on Friday 11 December at 7pm.
Action for Carers Surrey is a Guildford based registered charity providing much needed free support, advice, signposting, events and workshops to 16,000+ unpaid carers aged 5-95 right across the county. Natallie Hoare, Fundraising Manager at Action for Carers said: 'Action for Carers are very grateful to be donated tickets to the Snow Queen performance. It has brought a highlight in the challenging lives of our Young Adult Carers (aged 18-24) in the run up to Christmas. Getting out of the house to enjoy some entertainment with their families in a COVID-safe environment will be a great boost. They are chuffed by the opportunity and are looking forward to the performance.'
The Royal Surrey Hospital NHS Foundation Trust are a clinically led NHS trust, providing joined up care by bridging the gap between hospital and community services. It is also a regional cancer centre. Elaine Walsh, Senior Sister, Guildford Ward said: 'We are really thankful to the Yvonne Arnaud Theatre for their donation of 50 tickets to see the opening night of the exciting Christmas production, The Snow Queen. I know that our ward staff are extremely grateful for the chance to see this. After such a challenging year this is very much appreciated.'
Joanna Read, Director and Chief Executive at The Yvonne Arnaud Theatre said: '2020 has been a difficult year, but it has been especially tough for NHS workers and those with caring responsibilities. We'd like to show our appreciation and thanks to all NHS workers, healthcare professionals and carers, and we hope that these tickets will provide these two fantastic local charities with some much-needed respite over the festive season.'
The Snow Queen plays from 11 to 24 December and tickets are available now at: www.yvonne-arnaud.co.uk.