Latest News
Mi-Rewards loyalty launches 'Bank Holiday Bonanza' double-points giveaway
26th August 2021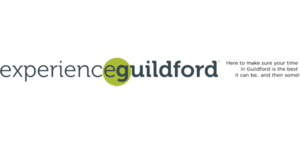 Things are hotting up this bank holiday weekend, with double-points available to all new signups to Mi Rewards from Friday 27th to Monday 30th August. Introduced to the town by Experience Guildford in October 2020, Mi Rewards is a local loyalty platform designed to encourage consumers to eat, shop and play locally. With nearly 70 local businesses now involved in the scheme, Mi Rewards offers individuals the chance to claim points and win vouchers from participating local retailers, restaurants and leisure businesses whenever they spend within them.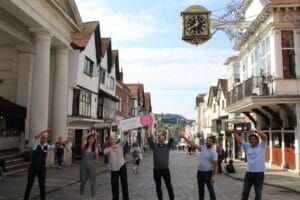 Getting a Mi Rewards account is simple, and individuals not yet signed up can receive 200 bonus points, that's double the usual amount, when they sign up this bank holiday weekend. To secure an account, customers just need to link their Visa, Mastercard or AMEX debit or credit card to the scheme, then every time they use their card to make a purchase at participating businesses, points will be automatically added to their profile. Spend £1 to receive 1 point and amass 10 points to be entered into a monthly prize draw to win one of 4 monetary vouchers ranging from £50 to £100 to spend within the town.
Amanda Masters, CEO of Experience Guildford says;
"Since launching last October, Mi Rewards has been increasingly well-received by visitors to the town eager to show their support to our local businesses, and through our bank holiday double-points promotion, we aim to spread the word even further. It's a simple initiative that rewards members for spending locally, helping drive our local economy back on track after such a period of uncertainty.
"With a scorcher of a weekend predicted by the weather experts, we're hoping our bank holiday double-points promotion will provide a hot incentive for new members to get behind this locally-led scheme."
From pubs, cafes and restaurants, hair and beauty salons, shops and grocery stores, there are now more businesses than ever signed up to the scheme, with more opportunities for consumers to spend local and win big.
For detail of all participating businesses and to sign up to the scheme, visit www.experienceguildford.co.uk/mirewards