Latest News
Keeping cool on the road this summer – AA tips
17th June 2021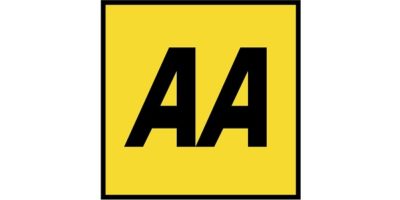 Driving when it's Hot, Hot, Hot and Wet, Wet, Wet
With yellow alerts for summer storms and localised flooding across many parts of the UK in the coming days, the AA is warning of potential traffic disruption into the weekend.
After a prolonged period of hot and dry weather, heavy rainfall can quickly lead to slippery conditions due to a build-up of oil, rubber and other contaminants on the road surface.
And with the staycation season heating up, more and more drivers are embarking on road trips and family days out, pushing traffic back to and above pre-pandemic levels. Those who don't prepare for the journey are more likely to be hindered by breakdowns, warns the AA.
Ben Sheridan, AA Patrol of the Year, says: "We often advise drivers to be prepared for winter driving but it's just as important in the summer, too. It's tempting to throw the bags in the boot and hit the road, but a few simple checks could stop a breakdown raining on your parade.
"Some problems can be exacerbated by high temperatures and if your car breaks down, your air conditioning won't work either, so it's well worth taking ten minutes to check your oil, coolant and windscreen wash levels before you set off. Ensure you have plenty of fuel and check the tyre pressures (check when tyres are cold and increase pressure for heavy loads if necessary) and tread depth – not forgetting the spare if you have one and any caravan or trailer.
"It's vital to make sure that your car's tyres are in good condition. Worn tyres are not only more likely to suffer a blow-out, especially in high temperatures, but in the event of a sharp summer downpour a worn tyre is likely to aquaplane, meaning a significantly increased stopping distance and loss of control.
"In a thunderstorm water can quickly run off the road, causing flash flooding. It only takes one incident to cause long tailbacks, so keep tuned to local traffic reports and reduce your speed as appropriate for the conditions. Never risk driving through flood water and if you find yourself aquaplaning, ease off the accelerator to slow down gently."
Five top tips to beat the heat
Preparation is key so before heading off on your summer holiday road trip, do the essential checks on your car. This is true whatever the weather.
Underlying issues with a car's cooling system can easily cause problems so check your coolant level and operation of the cooling fan. If your car starts to overheat, the most effective way of temporarily dealing with it is to turn the heater up full and the air conditioning on.
High temperatures also aggravate any existing damage to your tyres, so check the pressures and condition before you leave.
There's nothing worse than being stuck in a traffic jam with the mercury rising, so check the traffic reports before you leave and avoid travelling at peak times to minimise the time spent sitting in a hot car. Plan an alternative route if necessary, allowing extra time in case of delays and make sure you have enough fuel so that you can keep the air conditioning running.
Pack plenty of supplies to keep everyone well hydrated – not forgetting water for any pets and at least a litre per person – as well as any time-dependent personal medication. It's also a good idea to keep a couple of umbrellas in the car – useful for shade if it's sunny as well as for rain.
Plan in regular stops to break up the journey – at least one every three hours. When you stop, never give the car keys to the kids to play with and don't close all the doors unless you are sure you have the keys, as they can easily become locked in. Download the AA App for advice on parking, access to the AA's route planner, where AA discounts apply and information on what your car's warning lights mean.
Where possible, avoid travelling during the heat of the day. Use sun blinds on the windows or, if you don't have air conditioning, open a window a little to allow a cool breeze to circulate in the vehicle.