Latest News
Half Term food for children and families
27th October 2020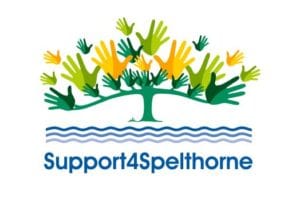 Spelthorne Borough Council is announcing a comprehensive offer for vulnerable families in the Borough of Spelthorne during the half-term break.
We are working with food banks across the Borough who have recently received funding of £40,000 from the Council to support families in Spelthorne.
The Council will also be providing food parcels, which consist of either hot/cold meals or a sandwich through our community centres. We understand that it has never been more important to ensure no child is ever left hungry. Please get in touch using the details below.
Cllr Maureen Attewell, Portfolio Holder for Community Wellbeing, said: "We are proud of our teams who have stepped forward to support the most vulnerable. We have redeployed our cooks and assistants to offer children eligible for free school meals a healthy meal whilst they are off school. We must support vulnerable children in our Borough and believe that we should do what we can to help children and I hope this step ensures that no child goes hungry while unable to access free school meals. If you need help this half term, please contact your local food bank or our Support4Spelthorne helpline on 01784 446446".
Cllr John Boughtflower, Leader of Spelthorne Borough Council, said "This Council stands with Marcus Rashford's end child food poverty campaign. It has never been more important to ensure no child is ever left hungry. Throughout the pandemic, we have done everything in our power to support our most vulnerable residents and we will continue to do so. We will proudly serve and support our community and will always put the needs of our residents first."
Details of foodbanks and the Support4Spelthorne Community Helpline can be found below:
#Support4Spelthorne
Contact us directly for help on our Community Helpline:
Monday – Friday: 9am – 4pm
Covid19welfare@spelthorne.go.uk
01784 446446
Community Food Bank – covering Sunbury
Contact claire.hopkins@stsaviourssunbury.org.uk Claire Hopkins on 07549 952161 for further details.
Manna Food Bank – covering Spelthorne
Contact info@mannafoodbank.org.uk Jean Pinkerton on 07770 478778 for further details.
Stanwell Food Bank – covering Stanwell
Contact info@stanwellfoodbank.org.uk Anna- Marie Goodacre on 07429 584286 for further details.