Latest News
Supporting our borough's children and families over half term
27th October 2020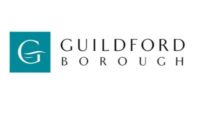 Cllr Julia McShane, Lead Councillor for Community says:
"This half term we are working in partnership with Foodwise TLC, a charity delivering food provision, training and education to local communities, to help prevent local children going hungry by providing meals to local families who need them. If you need any support or help, please get in touch with your school who will help you get referred.
"Many local charities and organisations are also helping to support families across our borough. Stoke Community Support are providing cooked meals to families linked to Christ's College, Weyfield Primary, Guildford Nursey School and Children's Centre. The North Guildford Foodbank and the Salvation Army Foodbank are continuing to provide food parcels to local people in need. The Bench Bar at the Surrey Sports Park are offering free meals this week from 12-2pm for children who would normally receive free school meals. The Pho restaurant chain have pledged to donate 250 packed lunches to children who need them. Love Brownies Guildford are donating children's packed lunches to those who need help. Mandira's Kitchen which produces a variety of Indian dishes have also kindly donated meals that residents can collect if needed from the Park Barn Centre."
If you would like to help donate, please visit www.foodwisetlc.care/
For support with food parcels, prescriptions or if you're in need of support, our community helpline is open Monday to Thursday: 8:30am – 5pm (4.30pm Friday) on 01483 444400.
You can also contact our Community Wellbeing Team for support on 01483 444150.