Latest News
Galvin Green Ups Its Game On Crested Clothing Service
23rd February 2022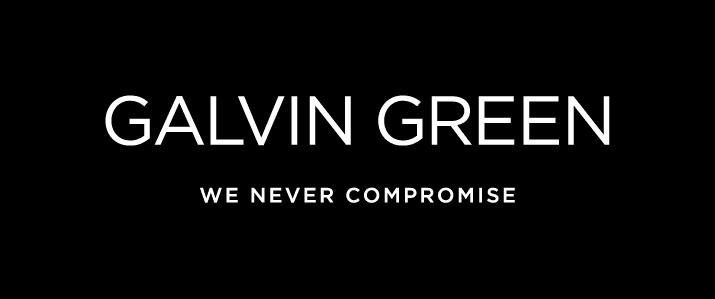 -Leading apparel brand adds printing to top class embroidery process-
Galvin Green, the leading high-performance golf clothing brand, has enhanced its logo cresting service for retail trade and corporate customers purchasing garments in volume by adding state-of-the-art printing to its high-end embroidery capability.
The result is a quality service that can deliver intricate cresting on all the best-selling men's and women's garments in the latest comprehensive Galvin Green collection, including GORE-TEX waterproof jackets, body warmers, sweaters, shirts, hats, caps and snoods.
The new collection launched this month offers the greatest depth of sustainable garments on the market, with 90% of products made of fabric sourced from eco-friendly suppliers. It follows Galvin Green becoming the first winner of the Sports Technology Award for Sustainability in 2021 for its range of sweaters made from the new eco-generation of INSULA™ fabrics derived 100% from recycled plastic bottles.
"We've really upped our game on cresting as well as sustainability this year, so we can offer world class resorts and brands a world class look for their golfing gear," said Ian Kapp, Commercial Director for Galvin Green in the UK & Ireland. "Attention to detail and speed of service is something we pride ourselves on as much as the quality of our products. Now customers can choose another option on logo cresting that delivers a standout image as part of an unrivalled package," he added.
The company has worked closely on the new printing option with its prime cresting supplier for the past 15 years – Embroidery Elite, a family-run business based in Hawick with more than three decades of experience in the golf embroidery industry.
Commenting on the expanded services, Leslie Chandler at Embroidery Elite said: "The addition of the vinyl and ink sublimation printing gives us the opportunity to support our biggest customer Galvin Green even further. We're also able to showcase our expertise by using thread for logos in up to 15 different colours.
"Every aspect of the embroidery or printing process is undertaken in-house from start to finish, including our designers double checking the reproduction. This allows for direct communication on updates and possible amendments throughout the design process. Once approved by the customer, there is a quick production turnaround with no compromise on quality, followed by next day delivery within the UK mainland," he added.
Satisfied Galvin Green customers with prominent logo-crested garments include world famous golf resorts and courses such as Gleneagles, Turnberry and Royal Birkdale, plus tournament and Tour player sponsors.
Brands, resorts and courses wanting to obtain a quotation for the supply of crested clothing this season should contact ian.kapp@galvingreen.com or call + 44 (0) 7919 263980. The new 2022 Part One collection can be viewed at: www.galvingreen.com