Latest News
Nescot sheep support children getting Covid-19 vaccinations
23rd February 2022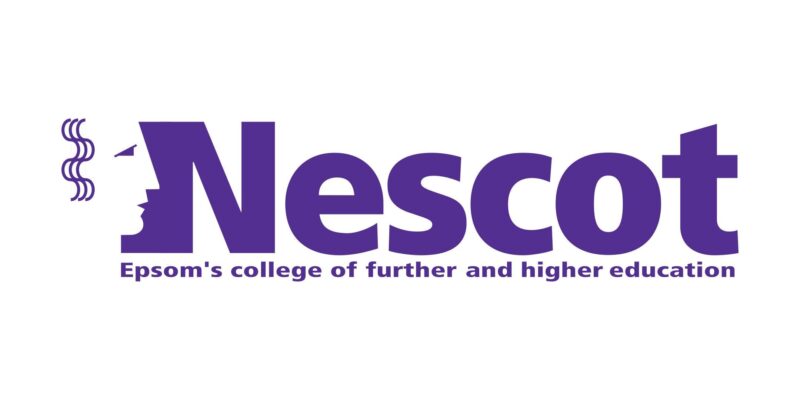 Sheep from Nescot's Animal Care Unit are being used to support young children getting their Covid vaccinations as part of an innovative partnership between the college and the NHS.
Five Shetland sheep were set up next to the vaccination centre in the college's car park to encourage children and young people who were nervous about getting their jabs.
Visitors were allowed to pet and feed the sheep after their appointments, and Nescot students were on-hand to explain more about the breed.
Nescot appeared on national television and on websites across the country after a group of broadcasters, photographers and reporters spent the day at the college on Saturday.
"This is a great initiative, and we're really proud to be part of it," said Zoe Brown, Head of Animal Studies and Catering at Nescot.
"The students have been enjoying answering our younger visitors' questions about Shetland sheep and showing them how to feed and pet them, as well as being responsible for the animals' welfare."
Staff at the vaccination centre at Nescot are currently vaccinating young people aged 12 to 15, as well five to 11-year-olds who are at a higher risk from Covid-19.
Catherine Frew-Brown, Compliance Manager at GP Health Partners, wanted to make the experience less stressful for nervous youngsters, and contacted the college for help.
The college has an extensive Animal Care Unit, with hundreds of animals ranging from livestock including pigs, donkeys and goats to small mammals such as coatis, rabbits and guinea pigs, to exotic creatures including snakes, spiders and a tortoise.
The team decided on Shetland sheep because the breed's compact size and calm temperament is ideally suited to meeting younger visitors.
Veronika Brosnan, who is 12 and from Sutton, attended with her mother Iryna, who previously studied massage therapy at Nescot.
"I was a bit nervous about having my injection, and meeting the sheep has really helped," she said. "I'm hoping to work with animals in the future, and sheep are my favourites."
Suma Ali, who is 14 and lives in Tadworth, is scared of needles and said she'd had the jab to protect her family, including her grandmother who is vulnerable after having a kidney transplant.
"I was so proud of her," said Suma's mother Farina Ahmad. "The sheep were a nice surprise, especially as she was so nervous."
Nescot offers a range of qualifications in Animal Studies, ranging from Level 1 to a degree in Animal Management. For more information about studying at Nescot, visit our website.