Latest News
Discover science and arts at our fantastic free Innovate Guildford festival – Saturday 17 March
12th March 2018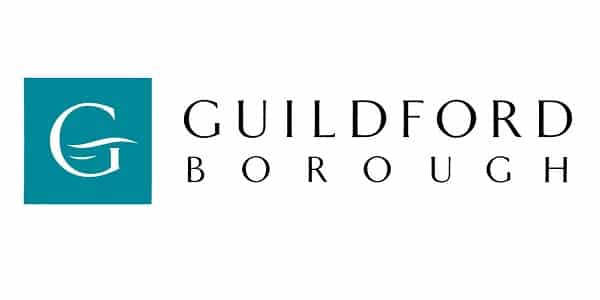 Discover a stellar line-up of inspiring science and entertainment at Innovate Guildford 2018. This free festival for all the family, staged by Guildford Borough Council, takes place at G Live on Saturday 17 March from 10am-5pm.
Cllr David Bilbe, Lead Councillor for Economic Development and Tourism says: "Guildford is a real hub for innovation and we are delighted to welcome visitors to Innovate Guildford again this year. It's a chance for everyone to find out more about the exciting things going on in and around Guildford and to get involved with lots of activities and talks. From the chance to sit inside a McLaren supercar to trying the latest Virtual Reality technology, there's something for everyone to enjoy, and best of all it's free!"
Activities on offer include:
live theatre from Guildford Shakespeare Youth Theatre and Momo Theatre
sit behind the wheel of a McLaren supercar
slime making
satellite technology
crack the codes in an Escape Room for 7-11 year olds, hosted by Creative Company
learn how to take better photos with Sharp Shots Photography
design, build and test your own K'nex-powered rocket car with The Bloodhound Project
hear about the latest advances in animal health technology with Professor Nick Bacon from Fitzpatrick Referrals Oncology and Soft Tissue Ltd. The practice is best known for the popular Channel 4 Supervet TV series.
Simon Reveley, CEO of Figment Productions who will be exhibiting for the first time at this year's festival says: "We're excited to be part of this year's Innovate Guildford to introduce people to the hub of creative development that's growing right here in our home town. We'll be bringing with us some exciting new Virtual Reality experiences and a group of friendly 'figgers' (that's what we call our team!) to tell you all about what we do."
Nikki Dormon, Public Engagement Manager at the University of Surrey, who are taking part for the third time, adds: "Innovate Guildford provides the perfect opportunity to share some of the inspirational work the University of Surrey is undertaking through research and innovation, with the young minds of the future. We've got lots of exciting exhibits and demonstrations planned this year, such as unearthing the engineering behind Lego nuclear physics, bringing a cartoon character to life and discovering the hidden sugars in everyday foods. Innovative thinking is shaping the future, and we always look forward to being a part of this fantastic event."
For all the latest news about Innovate Guildford 2018 visit www.innovateguildford.co.uk. You can also follow us on twitter @InnovateGford and through the hashtag #IG18