Latest News
Budget 2017: Focus Firepower On Growth Not Giveaways
31st October 2017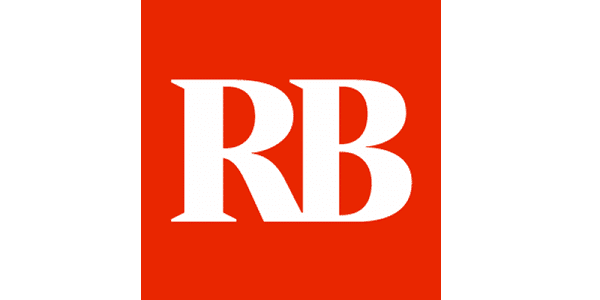 We stand at critical moment for the UK economy, as we begin to prepare for when the country formally leaves the European Union.
That makes this autumn's Budget more vital than most – as this is the moment when Government must set the foundations of our economy post-Brexit.
Business will support bold action by the Chancellor – and additional borrowing if needed to deliver infrastructure. Yet Philip Hammond must resist calls for short-term giveaways, and focus his firepower on measures that deliver the growth and productivity that will underpin higher wages and future success.
It would be tempting for the government to think tactically, and offer a 'sugar hit' of goodies and gimmicks this November. While it may provide a quick dose of political popularity, when it wears off, we'll still be left with a sluggish economy and none of the reforms that will give people and places opportunities for future success.
Instead, the Chancellor must show his mettle with big measures that address the long term, structural issues which continue to thwart investment, productivity and growth in so many of our regions and nations.
While of course businesses want the best possible Brexit deal, if we don't create the conditions for growth at home, we won't be in a position to meet the challenges, or take advantage of the opportunities, of our new place outside the EU.
Last week the BCC has published its Budget submission, which outlines what we believe will help businesses and the economy to be better prepared for a changing relationship with the EU – by providing a much-needed boost to investment and productivity.
The first step should be tackling the ever-higher up-front cost of doing business in the UK. Costs such as the National Living Wage, Apprenticeship Levy, Insurance Premium Tax and pensions auto-enrolment – to name but a few – are putting increasing pressure on firms and, taken together, dampen their ability to invest and recruit.
The government has long banged the drum that lowering Corporation Tax is the solution to boosting business investment. The reality is that the burden of upfront costs and taxes that hit firms before they begin to make a profit hinders business growth and investment far more than the level of tax they're asked to contribute once they've made a profit.
That's why we're calling on the Chancellor to pause the Corporation Tax roadmap until after Brexit, and for the resulting resources to be ring-fenced to help ease the burden of upfront costs and taxes on growing businesses.
For example, the UK has the highest business property taxes in the developed world, as calls from across the business community for real reform to the archaic business rates system continue to go unanswered by government.
If the annual uprating goes ahead, calculated using RPI which hit 3.9% in September, firms will face yet another steep increase in costs. At a time of considerable uncertainty and economic stagnation, these growing bills mean some businesses face a tipping point.
The system also penalises firms for investing in plant and machinery, and at this critical juncture, business investment should be encouraged by all means possible.
In return for changes to the system, businesses will respond by using improved cash flow to create jobs, train employees and modernise their facilities.
The Chancellor must take big and bold action to incentivise firms to invest. At the moment, we're seeing business investment lag, as firms hesitate to take the plunge while so much uncertainty remains. As we move through the EU negotiations and a transition period, the Treasury must encourage and support firms to put money back into their firms through investment, which in turn will raise wages and living standards for us all.
Finally, to get the UK Brexit-ready we must also fix the fundamentals of the domestic business environment.
The business communities I represent constantly lament the shortcoming of the UK's infrastructure, which doesn't deliver the quantity and quality of transport connections or housing needed in the right places. Too often infrastructure projects get kicked into the long grass, leaving our existing networks under pressure and at over capacity.
The Chancellor must use this Budget to commit to seeing through the delivery of projects vital to our economic success. The green light for big rail plans, and bringing forward investment in the road network, will go a long way to increasing connectivity to markets, spurring job creation and boosting business confidence. More direct investment in house-building, too, would have a similar effect.
On the other side of the same coin, is investment in our digital infrastructure. I hear all too often from companies in all corners of the country how poor mobile coverage has undermined their productivity and ability to connect with customers and suppliers.
Getting these basics right will be crucial if the UK is to showcase itself as an enterprising and competitive place to do business in the future.
So, business is clear that this budget cannot simply be an extension of the status quo. The government must be brave and rise above short-term electoral calculation to put our long-term success first. Anything less will be an abdication of their responsibility to the people of Britain – whose prosperity and well-being depends on a thriving and growing economy.
This article was originally posted on the 30th October by Times Red Box. If you'd like to find out more, or subscribe to them please click here.