Latest News
Brooklands Museum awarded emergency Heritage Lottery Fund grant
3rd August 2020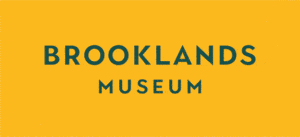 Brooklands Museum awarded emergency Heritage Lottery Fund grant
Brooklands Museum, heritage site and home to an incredible collection of cars and aircraft, including Concorde, has been awarded a grant of £250,000 from The National Lottery Heritage Fund to help secure its future.
Like many organisations up and down the country, Brooklands Museum is facing financial challenges as a result of the COVID-19 pandemic. Whilst the Museum was closed the cost of looking after the Museum's collections, buildings and site continued.
Tamalie Newbery, Director and CEO for Brooklands Museum said:
"This grant enables Brooklands Museum to remain open to visitors and continue its work preserving the Brooklands site and collection, to inspire generations of the future. We're grateful that The National Lottery Heritage Fund is supporting us at this crucial time – it's a lifeline to us and others who are passionate about sustaining heritage for the benefit of all."
The funding, made possible by National Lottery players, was awarded through The National Lottery Heritage Fund's Heritage Emergency Fund. £50million has been made available to provide emergency funding for those most in need across the heritage sector.
The UK-wide fund will address both immediate emergency actions and help organisations to start thinking about recovery.
Ros Kerslake, Chief Executive of The National Lottery Heritage Fund, said: 
"Heritage has an essential role to play in making communities better places to live, supporting economic regeneration, and benefiting our personal wellbeing. All these things are going to be even more important as we emerge from this current crisis. 
Thanks to money raised by National Lottery players we are pleased to be able to lend our support to organisations such as Brooklands Museum during this uncertain time."
Like Brooklands Museum, other charities and organisations across the UK that have been affected by the unprecedented impact of the coronavirus outbreak are being given access to a comprehensive package of support of up to £600 million of repurposed money from The National Lottery. This money is supporting some of the most vulnerable people in our communities and span the arts, community, charity, heritage, education, environment and sports sectors.
National Lottery players raise an average of £30 million every week for good causes, including heritage of local and national importance. By playing The National Lottery, people up and down the country are making an amazing contribution to the nationwide-response to combatting the impact of COVID-19 on local communities across the UK.
Brooklands Museum reopens to the public on Saturday 1st August, visitors are able to book tickets in advance to step back in time and see up-close, the cars that raced across Brooklands' famous race circuit over a hundred years ago. The aircraft on display were all built at Brooklands, including the Hurricane, the Wellington Bomber, and of course Concorde. Timed-entry ticket to the Museum can be booked online at www.brooklandsmuseum.com