Latest News
BCC Forecast: Business investment deep freeze to continue in 2019
18th December 2018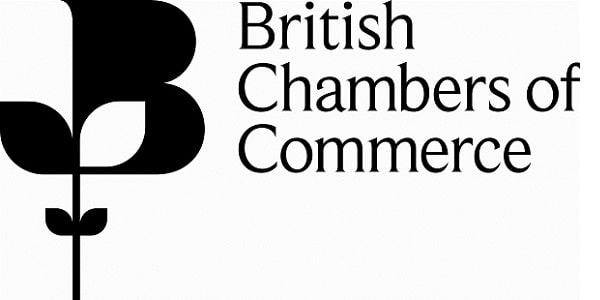 Uncertainty over the UK's future relationship with the EU is one of many factors that has weakened the outlook for business investment, according to the latest forecast by British Chambers of Commerce (BCC).
The UK's leading business group forecast a decline of -0.6% for business investment this year following weaker than expected data. This is a sharp decline from the 1.0% growth previously forecast. The BCC also expects business investment to grow by just 0.1% in 2019, down from 1.2% growth in its previous forecast.
These worrying figures coincide with the repeated delays on agreeing the Withdrawal Agreement and Political Declaration on the terms of the UK's exit from the EU and future trading arrangements. With firms looking on with utter dismay at the ongoing saga in Westminster, many have hit pause on major investment plans, including plant, machinery and premises.
The BCC's forecast assumes that the UK will reach an agreement in negotiations with the EU, and avoid a cliff edge in the short term. Longer-term prospects are still uncertain, but this forecast assumes that a trade deal is reached, at least at outline level. Other scenarios would lead to revisions in the next forecast.
The BCC has marginally upgraded its GDP growth forecast for 2018 to 1.2% (from 1.1%), due to a stronger than expected Q3 outturn as growth received a short-term boost from a number of temporary factors, including the World Cup and the warm weather. However, UK GDP growth is expected to slow to just 0.1% in the final quarter of 2018. The BCC's forecast for 2019 GDP growth remains at 1.3% but has downgraded its 2020 GDP forecast to 1.5% (from 1.6%). Our latest forecast suggests that UK remains on track to record its second weakest decade of average annual GDP growth on record.
In addition to weaker business investment, the slide in the value of the pound together with weaker confidence levels is expected stifle the contribution of net trade and consumer spending to UK GDP growth. Inflation is now expected to be higher over the forecast period as the weakness in sterling pushes up the cost of imports.
If realised, the leading business organisation's latest forecast shows an economy on pause. With just over 100 days to go until the UK leaves the EU, firms are still in the dark as to what trading conditions they face, and many businesses are holding back on investment and hiring. The BCC urges Westminster to come together to provide clarity on the UK's future relationship with the EU, and crucially avoid a messy and disorderly Brexit that the country is simply not prepared for.
Suren Thiru, Head of Economics at the British Chambers of Commerce (BCC), said:
"The subdued growth outlook for the UK economy reflects our view that the weakness in sterling is likely to persist for some time and together with Brexit uncertainty is likely to drag on key drivers of UK economic growth – notably business investment, consumer spending, and trade.
"The contribution of business investment to UK GDP growth is expected to be more downbeat than we previously projected as the increased uncertainty over Brexit weakens business confidence and stifles investment activity.
"Consumer spending is expected to be more limited as the weaker pound drives higher imported inflation over the near term, stifling real wage growth. A weakening currency is also expected to hinder, rather than help the UK's net trade position by increasing imported input costs while a slowing global economy will limit export demand.
"The downside risks to the UK's economic outlook remain uncomfortably high. A disorderly departure from the EU would likely deliver a significant negative shock to the UK economy, materially weakening the UK's near-term growth and productive potential. On the upside, greater clarity and precision over the UK's future relationship with the EU and with other key markets should help drive an upturn in economic conditions, including stronger investment intentions."
Key findings in the forecast:
UK GDP growth forecast for 2018 is marginally upgraded from 1.1% to 1.2%. UK GDP growth is expected to slow to 0.1% in Q4 2018 (down from 0.6% in the previous quarter). 2019 GDP forecast stays at 1.3%, while 2020 is slightly downgraded, from 1.6% to 1.5%
Business investment is expected to contract in 2018 by 0.6% (down from 1.0% growth in previous forecast), before growing by just 0.1% in 2019, and 1.2% in 2020
Household consumption is now forecast to grow at 1.5% in 2018, 1.2% in 2019 and 1.5% in 2020, compared to 1% in 2018, 1.3% in 2019, and 1.7% in 2020 in the previous forecast.
Average earnings growth will outstrip inflation over the forecast period, but by less than in our previous forecast, with growth of 2.6%, 2.7%, and 2.9%, compared with CPI inflation of 2.5%, 2.4%, and 2.2%
BCC forecasts export growth of 1.4% in 2018, 2.3% in 2019, and 2.2% in 2020, down 1.7%, 2.7% and 2.9% respectively in our previous forecast
We anticipate interest rates rising to 1.25% by the end of the forecast period, with rate rises expected in Q4 2019 and Q4 2020
Commenting on the forecast, Dr Adam Marshall, BCC Director General, added:
"While Brexit isn't the only factor affecting businesses and trade, it is hugely important – and the lack of certainty over the UK's future relationship with the EU has led to many firms hitting the pause button on their growth plans.
"With just over 100 days to go until the UK leaves the EU and no clear road ahead, businesses are having to take action, delaying or pulling hiring and investment plans and, in some cases, moving operations elsewhere in order to maintain hard-won supply chains. A no-deal Brexit would cause significant harm to businesses and communities all across the UK. It is imperative that government and Parliament strain every sinew to avoid a cliff-edge in March.
"As we enter a new year, the government must also demonstrate that it is not paralysed by Brexit – and that it is ready to act to turbo-charge business confidence and investment.
"The Immigration White Paper will be a clear bellwether for whether the government is listening to business – and prepared to give firms clarity and precision on one of the practical, real-world questions they need answered in order to invest and grow."