Latest News
Azets Celebrates Bumper Crop of 25-Year Work Anniversaries in Surrey
9th July 2021

Four Egham-based employees of Azets, one of Europe's largest regional accountancy firms, have each celebrated over 25 years with the company.  Michaela Izquierdo, Group Compliance and Risk Partner, Stephen Edwards,  Assistant Manager, Tax  –  Compliance, Kim Carroll, Secretary – Administration, and Penny Hasham , Senior,  Accounts and Business Advisory Services  all  joined Azets in the mid 1990s when the firm was under another name – the company rebranded to Azets in Autumn 2020.   In addition, Julie Caldwell, Senior, Accounts and Business Advisory Services reached the milestone a few years ago, and Tommy White, Partner, will also mark 25 years at Azets in the Autumn.
Michaela Izquierdo commented: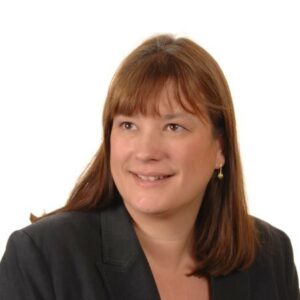 "I joined a small practice called King and Co as a newly qualified accountant.   In 1997 King and Co joined Wilkins Kennedy, and six months later we moved from the Kingston offices into the Egham office of Wilkins Kennedy.   As we didn't have any trainees, I was the most junior person in the audit team, but when I asked if I could change the way things were done, I was given freedom to do so. I got to work on client types that were new to me, and was in regular contact with the clients I acted for."
 She added:
"I worked my way from audit senior to manager, senior manager and then audit director. My time was split between the Egham office and the new Guildford office.  Having another office to look after meant I met many more people.  Eventually I moved completely into compliance.  Soon after this, we became a part of Azets.  As a compliance team, the breadth of tasks that fall to us amazes people.  We come into work with a plan of what the day will hold, but it often changes completely depending on the needs of the business.
I love the range of issues that I deal with and I am honoured to count some of the people I work with as friends rather than colleagues and to be part of such a skilled team."
Kim Carroll commented:
"I joined back in the nineties when the company was called Barron Rowles Bass.  Initially I was employed part time as a filing clerk.  I then moved onto reception, then was one of the insolvency secretaries for many years.  I like the kind of work and who I work with, and Azets has been very flexible over the years which is something I appreciated when my children were small.   Everybody is always friendly and helpful and the work is very varied."
Kevin Walmsley, Regional Managing Partner in the Azets Heathrow office, which is based in Egham, said:
"We are delighted that Azets Heathrow is an office of long serving staff.   The aim is to have an office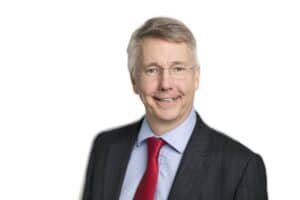 which is always friendly and totally professional where everyone enjoys their work and responsibilities, supporting and working with our clients.  With Covid restrictions requiring remote working, due celebrations and recognition have been delayed but I would like to publicly recognise, congratulate and thank our Heathrow staff for their long and dedicated service.
On behalf of the current Partners, as well as former Partners they have all worked with, many congratulations, and a sincere and personal thank you.  Long-service awards will be with them in a Covid-secure manner in due course! "