Business Women in Surrey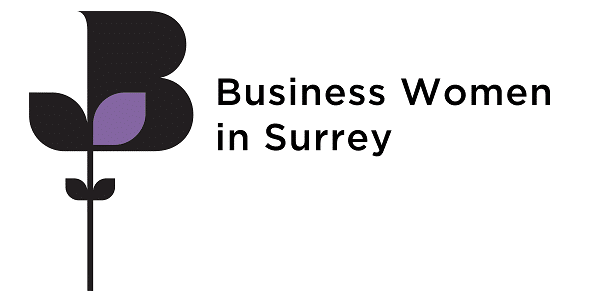 Business Women in Surrey
Surrey Chambers Business Women in Surrey (BWiS) is a local network of like-minded business people – male and female – sharing ideas, knowledge and skills via workshops, seminars and events.
Our annual flagship International Women's Day (8 March) event is a particular highlight in the Surrey business calendar. Attracting inspiring guest speakers and delegates from across the county and beyond.
BWiS is about celebrating all that is great about Surrey businesswomen. Led by co-chairs Claire Dee (director, Claire Dee Communications) and Louise Punter (chief executive, Surrey Chambers) and supported by an active steering group.
So, if you're interested in Surrey business and Surrey businesswomen, please do get in touch. We'd love to hear from you!
Claire Dee, Co-Chair:
"Having been involved with Surrey Chambers Business Women in Surrey (BWiS) for several years, I have met many energetic and inspiring women who never cease to amaze me with their drive and determination.
As we move towards 2021, BWiS will continue to provide new and exciting opportunities for the Surrey business community. We have some great ideas and initiatives planned and very much look forward to welcoming you."
Tomorrow's Women leaders
A generation of women are getting ready to take on leadership roles, yet the UK still needs another 1.5 million women in management roles by 2024.
The launch of our new Women Leaders' Academy aims to tackle this challenge by giving women the opportunity to achieve a Chartered Management Institute Level 5 qualification.
We've secured government funding to cover 90% of the fees, which makes this professional and highly respected qualification affordable and accessible to more aspiring women leaders.
What the BWIS group have to say:
Claire Dee – Claire Dee Communications & BWIS Chair
"I have chaired the Surrey Chambers Business Women in Surrey (BWiS) group for several years. During this time, I have attended excellent events and met inspiring ladies. BWiS is very much about celebrating Surrey businesswomen and sharing their achievements. From students and speakers to our lively and committed steering group – the brains behind all that we do." 
Jenni Riley – ITARMI
"Being part of the BWIS steering group is a way for me to not only share my own personal journey in business but I hope to inspire and potentially be able to help others by offering advice and support wherever I can. Its not easy starting a journey like this, sometimes daunting and lonely, but having the support around truly helps void some of those feelings and helps me grow in confidence all the time so its nice to have the opportunity to give back."
Jarmila Yu – YUnique Marketing Ltd
"I've known about the Surrey Chambers Business Women in Surrey (BWiS) group having attended and spoken at its annual flagship event that supports International Women's Day. But BWIS is so much more! I'm delighted to be a member of the BWIS committee lending my support to grow the network within the SCC community so that throughout the year we can continue to shares ideas, knowledge and skills between us. I'm proud to play a part in shaping BWIS events that support and inspire women in (and into) business in Surrey"