Business Women in Surrey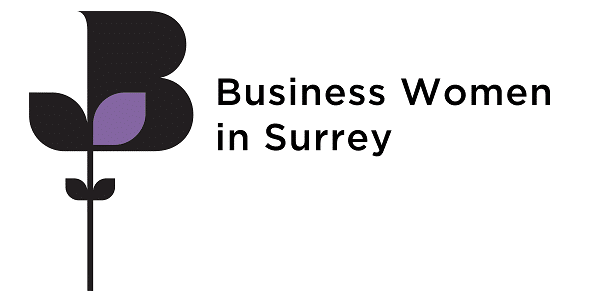 Business Women in Surrey
Surrey Chambers Business Women in Surrey (BWiS) is a local network of like-minded business people – male and female – sharing ideas, knowledge and skills via workshops, seminars and events.
Our annual flagship International Women's Day (8 March) event is a particular highlight in the Surrey business calendar. Attracting inspiring guest speakers and delegates from across the county and beyond.
So, if you're interested in Surrey business and Surrey businesswomen, please do get in touch. We'd love to hear from you!
Our BWIS Committee
Jarmila Yu – Chair
I'm delighted to be invited to take on the role of Co-Chair of the Surrey Chambers Business Women in Surrey (BWiS) from the outgoing Chair, Claire Dee, who recently left the Surrey area. I look forward to collaborating with Louise Punter, the Surrey Chambers team and steering committee to continue to provide new and exciting opportunities to support business growth, and inspire and celebrate women in business in the Surrey community.
Sarah Butcher – Head of Membership at Surrey Chambers of Commerce
Sarah joined Surrey Chambers of Commerce in April 2014 after a 12-year career at the University of Surrey. Starting out as the Export Surrey project Lead, she spent the first two years supporting Surrey businesses with their export endeavours and building connections internationally within the global Chamber network. As Head of Membership, she is passionate about helping local businesses grow and prosper whether they are a sole trader or a corporate company. Actively involved in many Chamber initiatives including Business Women in Surrey (BWiS) Sarah is a keen supporter of promoting women in the areas of STEM and STEAM and an advocate for equality, diversity, and inclusion not only in the workplace but in society as a whole.
Tracey Tatam – Senior Project Manager and Careers and Enterprise at Enterprise M3
Tracey is pleased to be a member of BWIS as a keen advocate of women in business, and encompasses the work done at Enterprise M3(EM3). Her role at EM3 is to inspire young women to take their best next step by making an informed decision about their future careers and be prepared for the world of work. Being part of BWIS helps Tracey to participate in a network that shares ideas and skills that will help all women wherever they may be on their journey.
Hannah Joslyn – Events & Marketing Manager at Surrey Chambers of Commerce
Hannah jointed the BWiS committee back in 2019 when she stepped into her current role and she enjoyed being able to share and contribute ideas with fellow committee members and generating themes and topics for events and projects. Hannah is delighted to have been involved in so many stimulating and engaging conversations with such a diverse group of businesswomen, and men! With our new chair, Jarmila Yu, she is sure our committee will continue to grow, and more wonderful projects and events will start to build up in Surrey. The BWIS committee is always looking for men and women who have a passion for female entrepreneurship and can bring new ideas, themes, and events to the table. If this sounds like you then do get in touch!
Jenni Riley – Chief People Officer & Co-Founder at ITARMI Ltd.
ITARMI is an on-demand IT service provider that connects businesses across the world with top-class technical talent through our mobile platform. They are delivering our services into 139 countries globally with our network of 1500 highly skilled engineers.  They empower engineers by giving them a higher level of control and autonomy, whilst giving organisations a greater choice of skill sets at a higher service level. Their business model also addresses a number of issues such as gender equality, flexible working and fairer pay for both men and women. Allowing people to choose when they want to work, offering the same rates based on skillset and NOT on gender.
Kate Doody – Solicitor/Director at GBH Law
Kate Doody is a corporate and commercial lawyer at GBH Law, a niche, commercial law firm based in Godalming.  She is also a director and shareholder of GBH Law which gives her a unique insight into the challenges and realities of running a small business.  She has two young children, who constantly keep her on her toes, and lives in East Surrey.  Kate joined the BWiS committee in 2020 and is passionate about encouraging women in the legal profession and growing a community of like-minded business women who can support and celebrate each other.