Business Women in Surrey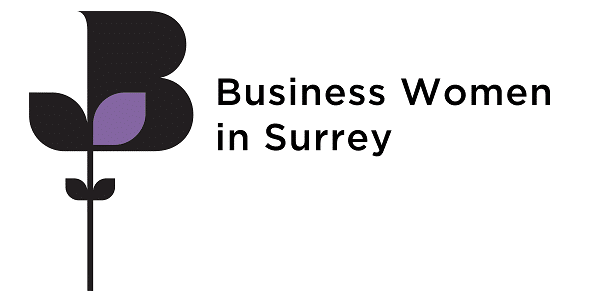 Business Women in Surrey
Surrey Chambers Business Women in Surrey (BWiS) is a local network of like-minded business people – male and female – sharing ideas, knowledge and skills via workshops, seminars and events.
Our annual flagship International Women's Day (8th March) event is a particular highlight in the Surrey business calendar. Attracting inspiring guest speakers and hundreds of delegates from across the county.
BWiS is led by co-chairs Claire Dee (Director, Claire Dee Communications) and Sally Pritchett (Director, Something Big) and is about celebrating all that is great about our local business women.
So, if you're interested in Surrey business and Surrey business women, please do get in touch. We'd love to hear from you!
#ChangeWorks

As Business Women in Surrey (BWiS) continues to champion the progression of gender equality in the workplace and business environment, we would like to celebrate those organisations who have positively driven the equality agenda.
On 31st October, we held a panel discussion that looked at flexible working and we heard from five fantastic companies who were all willing to share their journeys and tips on best practice. If you feel that either you have, or your company has made great changes to help drive gender equality in the workplace, then we'd love for you to either be involved or come along to our future events.
We want to give you the opportunity to share all of your positive changes, in a bid to inspire others and facilitate change on a broader scale.
SAVE THE DATE:
International Women's Day – 8th March 2019!
Tomorrow's women leaders
A generation of women are getting ready to take on leadership roles, yet the UK still needs another 1.5 million women in management roles by 2024.
The launch of our new Women Leaders' Academy aims to tackle this challenge by giving women the opportunity to achieve a Chartered Management Institute Level 5 qualification.
We've secured government funding to cover 90% of the fees, which makes this professional and highly respected qualification affordable and accessible to more aspiring women leaders.
What is the Women Leaders' Academy
The Women Leaders' Academy is for women working in all sectors, including STEM industries, who are committed to their own learning and development. We are looking for women with ambition and who are motivated to make the time to commit to furthering their career.
Equally, the Academy is for employers who have recognised the importance of gender diversity in management and senior management and are looking for the right path to empower women in their workplace.
About the Chartered Management Institute Level 5 qualification
Through a comprehensive programme of workshops, masterclasses, working with other women leaders, peer support, coaching and mentoring, learners will work towards achieving this recognised qualification from the Chartered Management Institute.
Participants are likely to be middle managers or aspiring to senior management. They should already be managing people and be in a decision-making role.
They will need to commit to the two-year programme and be eligible for the public funding. This qualification gives incredible access to opportunities for personal development, networking, gaining business know-how and benefiting from the latest thinking on leadership training.
If you have any queries regarding the Women Leaders' Academy, please contact Sharon at s.lock@protrain-solutions.co.uk, or Jackie at j.denyer@protrain-solutions.co.uk.
Click here to view the programme for the Women Leaders' Academy
To sign up onto the Women Leaders' Academy, please click here.