Apprenticeships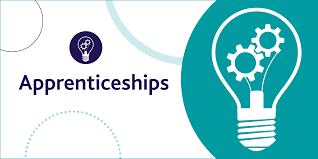 The Apprenticeship Hub – Who are we and what do we do?
The Apprenticeship and Skills Hub is a free, impartial resource for organisations and for individuals across North Hampshire and Surrey.  The Apprenticeship and Skills Hub offers support, guidance, and advice on all aspects of apprenticeships and skills. The Apprenticeship and Skills Hub is made up of both: The Solent Apprenticeship Hub covering the Solent region and The Apprenticeship and Skills Hub, which covers the region of North Hampshire and Surrey.
The Apprenticeship and Skills Hub team are committed to offering guidance tailored towards your specific organisational needs.  We recognise that in apprenticeships and skills training there is no 'one size fits all', and so aim to consider the size, sector, client base, mission, and location of your organisation to ensure that our expert advisers can support you in your pursuit of workforce development.
We will work with you to create a strategic approach towards adopting apprenticeships and skills into your organisation by: Identifying your skills gaps, establishing the most relevant apprenticeship or skills training courses, utilising available funding methods, and building a vision for the future of skills development in your workforce.
The Apprenticeship and Skills Hub are also available to support with utilisation of Apprenticeship Levy Funding. Currently, there is a 24-month 'use it or lose it' time limit for large employers to use the apprenticeship funds they have paid into the Apprenticeship Levy Pot. After this time, any unspent funding remaining in the Digital Apprenticeship Service (DAS) www.theapprenticeshiphub.com account of this large employer, will go back to central government. Alternatively, to avoid this, large employers can do what is known as a 'Levy Transfer'. Here, unspent apprenticeship levy funds can be transferred to smaller businesses of the large employer's choice. This is a fantastic demonstration of corporate social responsibility, a way of increasing the skills in your local talent pool and supporting your local economy. The Apprenticeship and Skills Hub can offer support with the entire process, from selecting an organisation to work with, to the processing of the funding itself.
If you would like to find out more about the Apprenticeship and Skills Hub, please head to our website, www.theapprenticeshiphub.com or visit our social media, we are on: LinkedIn, Instagram, Facebook, and Twitter. If you have any questions regarding our services use the contact form on our website, email us or direct message us on any form of social media.
Email us direct to ASH@hants.gov.uk
Apprenticeships
There is no better time to take on an apprentice and your hub adviser can support and guide you through the entire process.
You can progress a new recruit with an apprenticeship or upskill your current workforce through an apprenticeship.
Update on Incentives:
Employers will receive an incentive payment of £1000 when you employ a 16 – 18-year-old apprentice.
The Apprenticeship and Skills Hub can support and guide you through the incentive and funding process and support you to set up the digital account to receive funding & incentives.
Transfer to Transform
The Apprenticeship and Skills Hub launched Transfer to Transform in July 2021 – a campaign to secure unutilised apprenticeship levy funds to support Small to Medium size Employers (SMEs) across the region. The campaign asks large businesses across the region to pledge some of their unspent levy funds to support the region's SMEs.
To date (August 2022) we have in excess of £1 million in pledged funds and have supported 46 SMEs with 68 Apprenticeship starts.  We have funds available to support all sectors.
The Apprenticeship and Skills Hub can support you to apply for a levy transfer from these levy paying organisations who have pledged.
You can find out more about the Transfer to Transform campaign, including how to apply, by visiting Transfer to Transform – Solent Apprenticeship Hub.
Your local Hub adviser for the Surrey area is: –
Carol Greaves – carol.greaves@hants.gov.uk       07824 014642