Latest News
Yvonne Arnaud Theatre reopens the Mill Studio
30th September 2021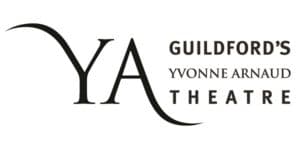 The Yvonne Arnaud Theatre is thrilled to announce the return of performances to the Mill Studio for the first time since March 2020. The autumn reopening programme features a diverse mix of established and emerging artists, and is full to the brim with exciting new work from across the UK.
The theatre is delighted to welcome some acclaimed companies to the studio for the first time, including the lauded Paines Plough Theatre's Sessions (30 Oct) which dives into the complexities of masculinity, and Who Cares (23 Oct) by award-winning Lung Theatre, which uses real life testimonies to examine the failing care system.
Other season highlights include Edinburgh hit First Time (7 Oct), from HIV+ theatre-maker Nathaniel Hall (Channel 4's It's A Sin); darkly comic Flinch (6 Nov); hilarious spoof horror musical Scream Phone (10 Nov); moving new play Our White Skoda Octavia (28 & 29 Oct); and The Unremarkable Death of Marilyn Monroe (4 & 5 Nov), investigating the truth behind the Hollywood legend.
Folk lovers can enjoy BBC 2 Folk Award winner Rowan Rheingans' Dispatches on the Red Dress (12 & 13 Nov) which combines of immersive storytelling and original folk music to unravel the story of her grandmother's youth in 1940s Germany. There's also music from New York-based cabaret star, Tori Scott, in her autobiographical show that features pop classics and a dash of musical theatre (21 Oct).
There are festive treats galore in the lead up to Christmas. Mr Charles Dickens presents A Christmas Carol (20 – 24 Dec) recreates Charles Dicken's famous performance of his best-loved ghost story; famous floral designer Mig Kimpton unfolds the tale of The Golden Goose in evening of flowers, feathers and wintery thrills (11 Nov); and popular band duo perform two evenings of Christmas music and popular tracks in their signature style (10 & 11 Dec).
To find out more or to keep up to date with the latest news, visit www.Yvonne-Arnaud.co.uk or sign up to the theatre's mailing list and social media channels.