Latest News
IT consultancy ramsac creates 23 new roles in Surrey
30th September 2021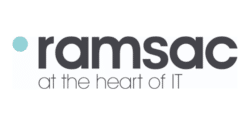 Leading Surrey-based IT and cybersecurity consultancy, ramsac, has created 23 new roles across its range of services as part of its ongoing expansion.
ramsac are recruiting for IT roles at all levels, ranging from IT support through to project managers, cybersecurity experts to technical consultants, joining a team that has already grown by 15% since May 2020.
To launch its latest recruitment drive, ramsac will be hosting a careers event at its Godalming office on Wednesday 6 October, where interested candidates for six new roles can attend to find out more about ramsac and their ethos, discuss IT careers and meet the team. The relaxed evening aims to bring together professionals with all levels of experience from the South East, who are keen to progress their careers in the industry and receive advice on their next steps.
The event is part of a larger growth period for the business, following the uplift in demand for its IT and cybersecurity services throughout the COVID-19 pandemic. Recently reporting a record year with an 18% increase in turnover, ramsac are also introducing a range of new offerings including enhanced cybersecurity monitoring, a SharePoint Transformation consultancy team, and a meeting room technology team, assisting businesses to adapt for efficient and effective hybrid working.
ramsac has also recently signed the 'Tech She Can' Charter, as a commitment to increasing the number of women working in the technology industry in the UK, in addition to the 'Respect in Security' pledge to prevent any form of harassment in the industry and community.
Find out more about the IT recruitment event.