Latest News
Yvonne Arnaud Theatre announces initial casting for 2021/22 pantomime, Dick Whittington
2nd June 2021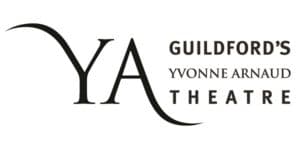 The Yvonne Arnaud Theatre is excited to announce that Peter Gordon, Kit Hesketh Harvey and James Merry will star in this year's fun-filled family pantomime, Dick Whittington, playing from Friday 3 December 2021 to Sunday 9 January 2022.
Dick Whittington's heading to seek his fame and fortune in that there London – he's heard the streets are paved with gold. But when he gets there he can't see the gold beneath the grime, and the evil King Rat is out to get him! With his loyal cat by his side will he be able to save the city? He's going to need a little help from you to win the day.
The Yvonne Arnaud is pleased to welcome Guildford resident and Guildford School of Acting alumnus, James Merry, as Idle Jack. James is best known for his role as Simon Brooklyn Bell in CBeebies' BAFTA-nominated Waffle The Wonder Dog. James said: 'Guildford has been my adopted hometown since I moved here for drama school nearly 20 years ago, so it's a pleasure and an honour to be involved in this year's Panto! After a very difficult period for theatre I can't wait to help bring Panto back with a bang to the Arnaud stage.'
Peter Gordon will return to play Dame Sally the Cook. Peter said: 'I am so excited to have been asked back for my fifteenth panto at the Arnaud! It's such a special theatre, and after the last year or so, it deserves a rip-roaring pantomime return. I can't wait to be back on the stage in Guildford again and I'm sure it'll be as fun and magical as ever!'
The evil King Rat will be played by Kit Hesketh Harvey, who has appeared at the villain in eight Arnaud pantomimes so far.
Dick Whittington will be the Yvonne Arnaud's second pantomime directed by the theatre's Chief Executive and Director Joanna Read, as the 2020/21 pantomime was cancelled due to the Covid-19 pandemic.
With stunning sets, dazzling costumes, a thrilling live band, and slapstick silliness aplenty, it's the purr-fect Christmas treat for the whole family.
Tickets for Dick Whittington are available now at: www.Yvonne-Arnaud.co.uk.
NOTES T