Latest News
YUnique Marketing Ltd wins Best Business Award
29th January 2020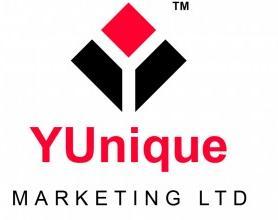 YUnique Marketing Ltd was named winner of the Best Corporate Social Responsibility category at the 2019 Best Business Awards.
YUnique Marketing Ltd, a Surrey based strategic marketing consultancy, was honoured with a prestigious national business award in recognition of its exceptional Corporate Social Responsibility work.
The BBAs pride themselves on having a large panel of independent expert judges who select winners according to strict criteria for each category and sector.
The Best Business Awards judges said:
Commenting on YUnique Marketing Ltd, the winner in the Best Corporate Social Responsibility category, the chairman of the judges said: "YUnique Marketing puts a huge amount of effort into sustainable development that goes beyond its core role of providing small- and medium-sized businesses with strategic marketing services. In order to support the local economy, it sources local suppliers and agencies, where possible, and it provides voluntary and fund-raising services to a number of local and national causes. Congratulations to YUnique Marketing for supporting a wide range of social, educational and charitable organisations that is above and beyond the call of duty."
Upon receiving the Award, Founder and Consulting Chief Marketing Officer, Jarmila Yu, said: "We are extremely proud and honoured to win this award against so many worthy contenders. Here at YUnique Marketing, we truly place CSR at the heart of our mission. We love demonstrating the importance of marketing strategy and effective mentoring of marketing teams to our SME clients, but we equally love giving our expertise and support to a number of schools, universities, not-for-profit organisations and charities. We are great believers in entrepreneurs and SMEs as a force for good and support the UN Global Goals for Sustainable Development, particularly Goal 8: Decent Work and Economic Growth for All. Excellence in marketing and nurturing young talent to help marketing teams perform, contributes to smaller companies achieving their business objectives which is vital for the SME sector that is the backbone of the UK economy."
The Best Business Awards are one of the UK's highest profile awards and winning this accolade speaks volumes about the quality of your organisation. Due to its high profile, the Awards attract a wide range of entries from across all sectors from large international PLCs and public sector organisations to dynamic and innovative SMEs. The winners all have one thing in common – they are truly excellent at what they do and YUnique Marketing Ltd have proved this by winning a Best Business Award.
For more information on the Best Business Awards, visit: http://www.bestbusinessawards.co.uk/index.asp