Latest News
Young Contemporary Talent Purchase Prize
8th October 2018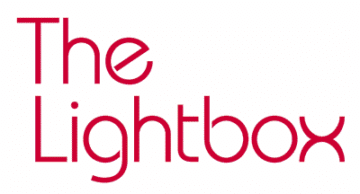 From 1 December 2018 – 6 January 2019 a new exhibition 'Anna Liber Lewis: Young Contemporary Talent from The Ingram Collection' will be on display at The Lightbox gallery and museum. This exhibition is part of a series of solo shows from the artists represented in 'Young Contemporary Talent', a fast-growing element of The Ingram Collection. In recent years, The Ingram Collection has been supporting young artistic talent by acquiring the work of artists graduating from UK art schools. Several of the artists represented, such as Haroon Mirza, Suki Chan and Alexander Hoda, have already gained international reputations. The Ingram Collection's annual Purchase Prize was established in 2016, and is open to artists who have graduated from a UK art school within the last three years. The prize exists to celebrate and support the work of young artists at the outset of their careers, and this exhibition will showcase the work of one of last year's winners, Anna Liber Lewis.
Fiercely challenging perceptions of women
Graduating from the Royal College of Art with an MA in Fine Art Painting in 2015, Anna Liber Lewis has since gone on to win several awards, including the Griffin Art Prize, and the Young Contemporary Talent Purchase Prize in 2017.
It is thanks to the award from The Ingram Collection that the artist has been given the opportunity to stage this exhibition at The Lightbox gallery and museum. Taking an Eileen Agar painting, 'The Sower' as inspiration, Anna has produced a series of paintings demonstrating the artists' shared interests in natural forms, cycles of seasons, life and death and the subconscious.
Anna's work is often concerned with ideas around female sexuality, challenging depictions of women created historically by men. Seeking comfort in Agar's work, the artist says, "It is enriching to strike a connection with another female artist across time, tracing her thoughts and desires in her work and biography. I was drawn to allowing shape, form, memory and intuition enter my work; and it feels reassuring to see this shift in my own practice validated through Agar."
'Anna Liber Lewis: Young Contemporary Talent from The Ingram Collection' is on display in the Art Fund Prize Gallery at The Lightbox from 1 December 2018 – 6 January 2019, and is free to enter. For more information please visit the lightbox.org.uk.