Latest News
You need Gupshup with Chai on the Patio
21st April 2021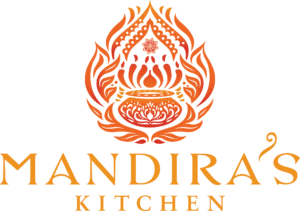 We have all missed Gupshup! Derived from the hindi word Gup meaning chat or gossip – it's more than a word – it's a state of being, it's creating memories, it's throwing around options and argument and setting the world to right over a cup of chai and some fabulous food … who doesn't want to be part of that!
Mandira's Kitchen has created the perfect spot for Gupshup with Chai on the Patio, right beside the Silent Pool. In this idyllic peaceful spot, you can enjoy crispy samosas, biryani platters, masala chai and of course the special Mandira's Kitchen picnics 7 days a week (10am to 5pm daily – 6pm on Saturdays). Three tables of six are available to book so you can enjoy delicious food in the perfect setting. The space is also available to hire for private events – providing the rule of six or two households applies.
The special Indian Street Food Menu is available from Friday to Sunday to eat at a booked table, or to take away. As well as the Biryani Platters and sharing platters, at weekends you can also enjoy Calcutta Kathi Rolls (smoky chicken skewers, crisp parathas and crunchy onion salsa), Papri Chaat (Crispy crackers, potatoes, cool yoghurt, and sweet and sour chutneys), Dhokla (delicious steamed savoury lentil cakes served with chutney) and Bhel Puri (puffed rice, potatoes and onions, Bombay mix and chutney served in a cone).
Chai On The Patio is a new addition to Mandira's Kitchen and provides the most delightful spot to enjoy fabulous Indian street food. Each 1-hour slot costs £20 and is fully redeemable against any purchases made on your visit. You can even prebook your dishes from the exciting street food menu at the time of booking – or choose when you arrive.
Walk-ins are welcome, but booking is advisable especially for busy times and weekends. The menu is also designed to be a takeaway should you wish to enjoy elsewhere. The important thing is Gupshup! Meet with friends, have lively conversation, enjoy their company all in the beautiful setting of the Silent Pool
Mandira's Kitchen owner, Mandira Sarkar says: "I have always wanted to run a food stall on the streets of India – so this is the next best thing! Authentic food freshly made and simply served… to be enjoyed with friends amidst laughter and good conversation or in quiet solitude in our beautiful surroundings – we are delighted to bring this special menu to our customers. The most important thing for us is to see people having lively conversation over our food and enjoying each other's company – this is what we have all missed so much."
This perfect pit stop will soon become a habit during a walk in the Surrey Hills or take away to a scenic spot to enjoy. Mandira's Kitchen full picnics are also available served in delightful tiffin boxes which are refundable on return. All items can be ordered online from www.mandiraskitchen.com and either collected from Mandira's Kitchen at The Silent Pool Guildford or delivered to any UK Mainland address.