Latest News
Woodbridge Road Pavilion – open for all
8th May 2018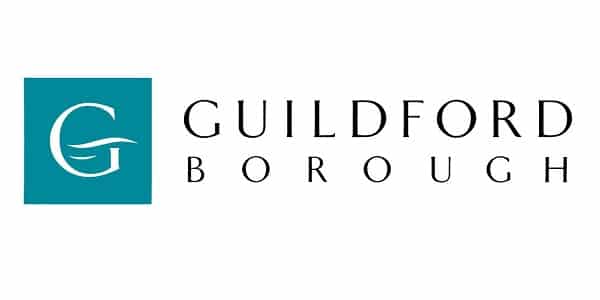 The Council is pleased to announce that the newly refurbished Woodbridge Road pavilion is now open.
The Guildford Pavilion, originally built in 1938, has been refurbished and extended following an investment of £1.95M which includes the creation of two new changing rooms, umpires room, physio room, new toilets, increased space for community uses, a larger balcony, as well as the installation of a lift and other improvements to accessibility at the site.
Cllr Richard Billington, Lead Councillor for Rural Economy, Countryside, Parks and Leisure, said: "The project has modernised the site and make it accessible to all, creating a self-sustaining sports and community hub with a wide range of uses.
"We are the sole trustee of the site and would like to thank Surrey County Cricket Club and Guildford Cricket Club for their significant contributions to this redevelopment."
Richard Gould, Chief Executive of Surrey County Cricket Club, added: "We're really pleased to have partnered with Guildford Borough Council to create a brand new facility for Surrey CCC, Guildford CC and the people of Guildford.
"The location is ideal, right in the town and we want to see both the pavilion and ground used as much as possible. This is going to breathe new life into a historic ground and offer so much else with it."
Robert Charles, Chairman of Guildford Cricket Club, added: 'Players and members of Guildford Cricket Club are delighted to be returning to our refurbished home. We hope it will be a great attraction for current and new members alike and will serve the community well as a venue to watch and play.'
The land has been the base for Guildford Cricket Club for over 75 years and also serves as a second home to Surrey County Cricket Club.
The mayor opened the pavilion on 5th May 2018 to when Guildford Cricket Club played their first league game.