Latest News
Food & Drink Festival comes to Hartsfield Manor!
3rd May 2018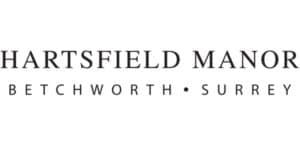 Hartsfield Manor in Betchworth is hosting its' first ever Food & Drink Festival.
The event is taking place on Saturday 12th May in the beautiful grounds of the Manor house in Betchworth and is in aid of the Redhill and Reigate Round Table charity.
With local food and drink suppliers attending including; Crumbs Brewing, Putty's Cakes, Monte Forte Pizza, Cullenders Deli, The Vineking and Pilgrim Brewery to name a few. The event is sure to be a hit with local foodies who fancy coming along and sampling some of the best local food and drink on offer.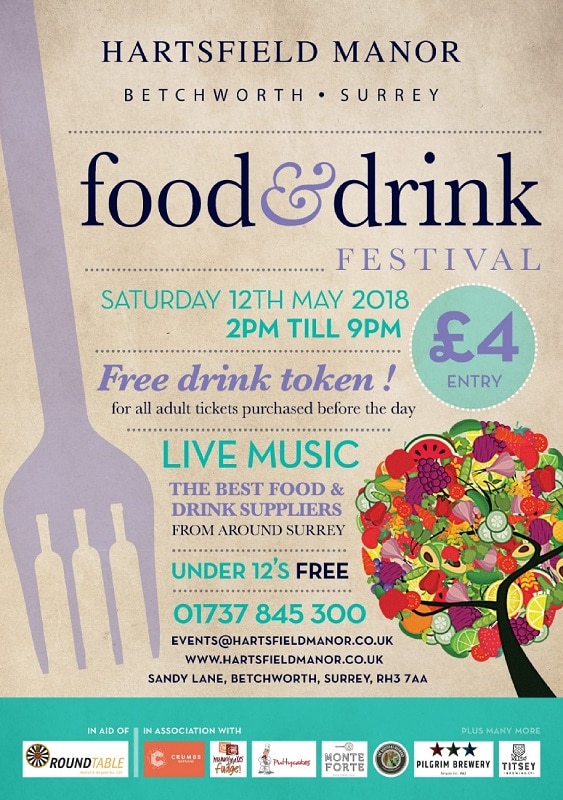 Giles Thomas, Group General Manager at Hartsfield Manor explained, "We are very excited to be hosting this fantastic event allowing local food and drink producers and those further afield to showcase their produce in our beautiful gardens. We are very keen to support local charities and The Redhill and Reigate Round Table is a great choice". Volunteers from The Round Table will be at the event assisting with car parking and logistics.
Morgan Arnell from Crumbs Brewing who has been instrumental in the launch of the event said "As an ex-chairman of the Redhill & Reigate Roundtable I've seen first-hand the great work the charity do. This event will be a welcome boost to the thousands of pounds they raise and give away to local good causes every year. As founder of Crumbs Brewing I'm equally excited to be part of such a vibrant local food & drink community that will put on an excellent spread for those attending!"
The festival is running from 2pm until 9pm and will also include some fantastic live music from some local bands and singers. Tickets are £4 each and include a free drink token if purchased in advance. These are available from the events team at Hartsfield Manor on 01737 845300.