Latest News
What I love about Spelthorne
4th July 2018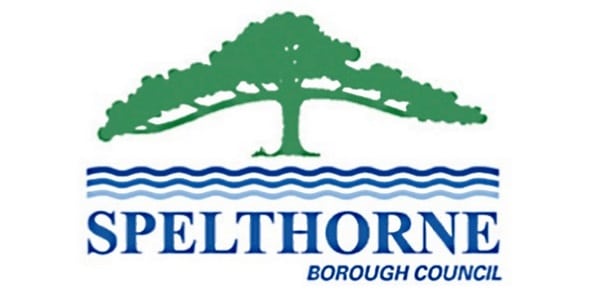 A new creative competition for children and young people aged 5 -19 has been launched by the Mayor of Spelthorne, Councillor Jean Pinkerton OBE.
This summer, tell us what you love about Spelthorne and you could win an amazing prize, including days out for the family, gift vouchers and much more. Entries can be anything creative such as a piece of 2D art, a film, photography, display, or a song – the only limit is your imagination. To help with your project, Spelthorne Council has organised some creative workshops in animation, film, art and music. Come along and pick up some new skills – more details below.
The Mayor said: "I am looking forward to receiving many enthusiastic entries for this summer project. Tell us about your favourite place in Spelthorne, your favourite things to do or whatever it is that makes your local area special to you."
Send your entry to: What I love about Spelthorne, Leisure Services, Spelthorne Borough Council Offices, Knowle Green, Staines-upon-Thames, TW18 1XB by Friday 21 September.
For more information about the competition and summer workshops visit www.spelthorne.gov.uk/whatiloveaboutspelthorne
Workshops
Animation in a day: Wednesday 1 August, 11am-4pm (7-12 years)
This workshop will guide you through the process of creating your own animated short film! As the day progresses you'll learn how to storyboard, use professional animation software and get the most out of a DSLR camera.
Venue: Ashford Youth centre, Kenilworth Rd, Ashford, TW15 3EL
Cost: £10
Art printing workshop: Friday 3 August, 10am-12.30pm (5-7 years) and 1.30-4pm (8-11 years)
Learn how to create your own special printed artwork on a range of materials.
Venue: Spelthorne Resource Centre, Staines Park, Commercial Road, TW18 2QJ
Cost: £10
Music production workshop: Wednesday 8 August, 10am-4pm (13-18 years)
Form your own band and write and produce your own music in this exciting one-day workshop. Instruments and professional equipment will be provided.
Venue: Open Door Church, Open Door Church Centre, Green Street, Sunbury, TW16 6QQ
Cost: £10
Film in a day: Friday 10 August, 11am-4pm (12-18 years)
Dive straight into the essentials of how to make your own short film. Including planning, camera technique, acting and editing, transitions and special effects with specialist software.
Venue: Stanwell Rose Community Centre, Mulberry Avenue, Stanwell, TW19 7SF
Cost: £10
To book a place, use the online form at www.spelthorne.gov.uk/whatiloveaboutspelthorne or call Leisure Services on 01784 446433.