Latest News
The Queen's Awards
15th April 2019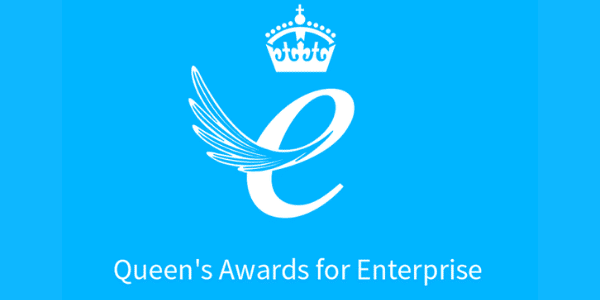 The Queen's Awards for Enterprise are the most prestigious awards for UK businesses and is a globally recognised royal seal of approval for UK companies.
Since the Award's inception in 1965 more than 7,000 companies have won a Queen's Award.
The Queen's Awards for Enterprise is a self-nominating process and is open to almost all businesses across the UK, of all sizes and in every sector. It is free to enter and applying for QA is a straightforward online process.
There are a few eligibility criteria applicable to all;
be based in the UK (including the Channel Islands and the IoM);
file its Company Tax Returns with HM Revenue and Customs;
be a self-contained enterprise that markets its own products or services and is under its own management;
have at least 2 full-time UK employees or part-time equivalents; and
demonstrate strong corporate social responsibility (assesses the impact of the business on the environment and society; and strong relations with employees and customers)
Award Categories
The four categories are;
Innovation which recognises businesses who demonstrate strong commercially successful innovative products or services.
International Trade which recognises businesses who have demonstrated substantial growth in overseas earnings and commercial success within their sector;
Promoting Opportunity (through social mobility) – which recognises and rewards employers for their work in providing high quality social mobility initiatives and programmes that specifically reach out to and support people from disadvantaged backgrounds, in order to inspire and guide the best talent into their organisation and beyond.
Sustainable Development, whose winners demonstrate successful products, services or management approaches which have major benefits for the environment, society and the wider economy; (these should also link strongly to the company's core business)
Why should your business apply for a Queen's Award?
The Queen's Awards for Enterprise Emblem is a trusted mark that provides immediate and long-term business benefits. The use of the prestigious Queen's Awards Emblem is a recognised Royal endorsement that will get your business noticed, above and beyond the competition, both at home and overseas.
Winning businesses are permitted to fly The Queen's Awards flag at their main office and use the esteemed Queen's Awards for Enterprise emblem on products and stationery for the next 5 years.
Feedback from previous winners suggests that winning a Queen's Award for Enterprise can benefit businesses with;
increased staff morale;
worldwide recognition;
excellent marketing opportunities;
boosts to turnover; and
increased international trade.
Recent research project investigating International Trade winners conducted by the University of Strathclyde, found that an overwhelming 73% of respondents that received an Award between 2012 and 2015 directly attribute increased international sales to winning a Queen's Award for Enterprise.
Woking Winners
Previous woking based winners include
McLaren Electronic Systems Ltd in 2013
Seasame Access in 2016
Harvey Water Softners in 2018
There are 29 current Award holders in Surrey, with more to be announced in the coming weeks! 5 of these winners for Surrey were awarded in the 2018.
Across the UK, 88% of last year's winners were small or medium sized businesses and over half of these winners had less than 50 employees.
The Awards Cycle
Applications open: 1 May 2019
Applications close: 10 September 2019
Assessment of entries: September – October 2019
Due diligence: November 2019
Judging: January – February 2020
Winners approved: March 2020 (Unsuccessful applicants are given feedback at this stage)
Winners announced: April 21 2020
Apply here
(Application forms will be available from 1 May 2019, when applications open)
Note sure what the Queens Award for Enterprise judges are looking for? Have a look at our appliction guidance notes here.
More information
queensawards@beis.gov.uk
020 7215 6880
www.gov.uk/queens-awards-for-enterprise 
@TheQueensAwards