Latest News
The Olivier Award-winning Showstopper! The Improvised Musical returns to the Yvonne Arnaud Theatre this summer!
26th July 2021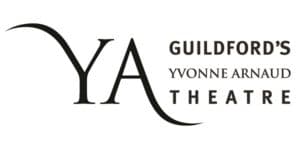 The Yvonne Arnaud Theatre is pleased to welcome back The Showstoppers on Friday 6 and Saturday 7 August for an intimate and stripped-back version of their acclaimed improvised musical show.
With 12 years as an Edinburgh Festival must-see phenomenon, a critically acclaimed West End run, an Olivier Award to their name, and well over 1000 performances under their belts, The Showstoppers have blazed a trail in world class improvised comedy since 2008 and delighted audiences across the globe.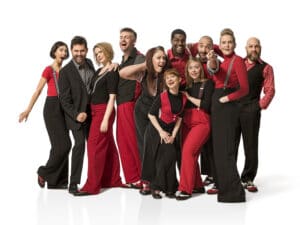 The Showstoppers transform audience suggestions – for setting, musical styles, show title and more – into an entirely different show every single night! Guaranteed to impress, they create shows packed with high drama, superb lyrics, dazzling dance routines and catchy melodies – entirely made up on the spot as the Showstopper team – cast and band – weave a brand-new musical in front of the very eyes of the audience, complete with hilarious characters, fabulous dance routines, beautiful songs, epic story lines, all sprinkled with the pizzazz of a Broadway show. Every Showstopper! performance is a brand-new musical West End hit waiting to happen – so whether you fancy Hamilton on Hampstead Heath or some Sondheim set in a castle, you say it and – as always – The Showstoppers will make it happen!
For further information and to book tickets, visit Yvonne-Arnaud.co.uk or call the Box Office on 01483 440000 (Monday – Friday, 12pm – 2pm & Saturday, 11am – 2pm).