Latest News
Summer fun in Spelthorne
26th July 2021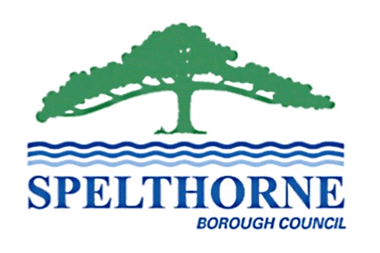 With the summer holidays approaching, many parents will be wondering what to do with their children over the next few weeks.
Overseas travel remains complicated due to Coronavirus restrictions around the world but there are plenty of things to do locally in Spelthorne.
To that end, the Council have compiled a list of things you can do over the holidays to enjoy the time off.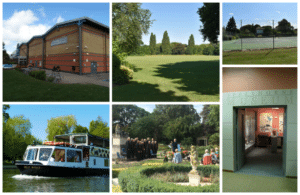 Cllr Sandra Dunn, Chair of the Community Wellbeing and Housing Committee which is responsible for leisure, said: "I wish every resident a safe and enjoyable summer holiday. This Council appreciates that these holidays may not be what had been planned and is sharing some alternative activities locally that can be fun for the family and also stimulating both physically and mentally."
You can view the list of options below:
 Be guided around the Colne Valley
There are guided walks across Colne Valley Regional Park during our Festival Fortnight, including Staines Moor, Wetland wildlife, Denham, Grand Union Canal, Harmondsworth & Maple Lodge Marsh (Maple Cross, Rickmansworth).
Details can be found here: www.colnevalleypark.org.uk/colne-valley-festival-fortnight-2021
 Xplorer
Explore the park, find the markers, complete the challenge, have fun together!
Events are taking place this summer on the following dates.
No need to book in advance, please register at the venue on the day.
Thursday 29 July 2021     10am-12noon    Long Lane Recreation Ground, Stanwell
Tuesday 10 August          10am-12noon    Staines Park
Wednesday 25 August   10am-12noon    Orchard Meadow and Walled Garden, Sunbury
Further details can be found here: www.spelthorne.gov.uk/xplorer
Cruise along the Thames
Why not join French Brothers from the new jetty at Staines Town Hall for a full day out on the river. Departing at 10:00 every Tuesday & Thursday until Sept 2nd. Arrive in style to the majestic Hampton Court Palace on our longest cruise. Steeped in history, this cruise is perfect for taking in all the differing landscapes and architecture of the upper Thames.
(Please note, this service will not operate on 10th & 12th August)
This cruise is also available to groups (over 20 passengers).
Individual trips: www.frenchbrothers.co.uk/public-trips/runnymede-to-hampton-court-service
Group trips: www.frenchbrothers.co.uk/group-travel/staines-to-hampton-court-service
Take the Sunbury Ferry
The brand new Sunbury Ferry service is proving very popular since it opened in early July. Crossing from Lower Sunbury Village (opposite the Riverside Arts building), to the Walton riverbank downstream of Sunbury Lock.
It costs just £2 each way and bikes £1. Accompanied children under 11, pushchairs and dogs travel free – the children even get a free Sunny Ferry sticker!
Supported by Spelthorne Borough Council and local organisations, the ferry is run completely by trained volunteers. The service operates every weekend throughout the summer months 10am – 5pm.
Check out the ferry website for the latest information: sunburyferry.co.uk
Splash in the Lammas
The popular Lammas Splash Park has now reopened and will be running between 10-1 and 2-4pm every day.
Keep active at our Leisure Centres
Everyone Active will be looking to hold an open day for families in the borough to attend for free along with family fun swimming sessions, free squash tasters and much more. Keep an eye on their website for more details.
Sunbury: www.everyoneactive.com/centre/sunbury-leisure-centre/
Staines: www.everyoneactive.com/centre/spelthorne-leisure-centre/
Anyone for Tennis?
Calling all Wimbledon and Tokyo Olympic tennis fans! In partnership with local tennis providers,  Spelthorne Borough Council is delivering a new and exciting community tennis coaching programme at three Council owned parks during the summer holidays.  We want to encourage people of all ages to get into tennis, have fun and enjoy being physically active outside this summer. Therefore coaches will provide free community group tennis sessions for two hours a week in three parks (Lammas Park, Cedars Rec and Bishop Duppas Park). Further group tennis coaching will also be available for a maximum of £8 per 45-minute session.  All session times and locations are listed on our webpage: https://www.spelthorne.gov.uk/article/20325/Community-Tennis-Coaching-in-Spelthorne
Note: Free and paid for sessions must be booked in advance. One court at each park will be always be available free of charge to the public.
Music in the Park
Our popular free afternoons of music within the Sunbury Walled Garden are due to commence on Sundays from 25 July.
These will take place between 2pm and 4pm and the list of performers can be found below.
Sunday 25 July – Magna Carta Chorus/Rock Choir
Sunday 1 August – The Linden Wind Orchestra
Sunday 8 August – British Airways Brass Band
Sunday 15 August – Jake Fryer and All That Jazz
Sunday 22 August – Thameside Harmony
Sunday 29 August – Saxophony
Sunday 5 September Staines Lammas Band
Sunday 12 September – To The River
Due to Covid-19, no audience chairs will be provided so attendees are requested to bring their own chair or picnic blanket. When attending, please adhere to current government Covid-19 guidance at all times. This programme is subject to change or cancellation in line with government Covid-19 guidelines.
Further details can be found here: www.spelthorne.gov.uk/music
Take up photography
Capture Spelthorne, Spelthorne Borough Council's photography competition, is still open for entries.
This is a great opportunity for you to embrace the outdoors, explore our beautiful Borough and showcase your photography skills. The overall winner will see their photo used in the Council's marketing tools.
You don't need an expensive camera to take part, any camera or smartphone will do, as long as the photograph was taken in Spelthorne after May 2020.
The closing date for entries is extended to 31 August. Details can be found at www.spelthorne.gov.uk/capture
Self-led walks
There are seven guided walks around Spelthorne with easy to follow instructions and maps. The routes are varied in length and the Stanwell Village walk is accessible for wheelchairs and push chairs.  Historical facts about points of interest on the routes are also available.
Please stick to the right of way public footpaths and remember to take any litter home.
Further information and guides, which have kindly been put together by volunteers can be found on our website: www.spelthorne.gov.uk/walkingforhealth
Self-led cycle routes
In partnership with Travel SMART, Spelthorne Borough Council has produced a self led cycle pack containing 8 rides in and around Spelthorne. Each route includes an easy to follow A4 map and a route description with points of interest and tips on riding safely.
Rides vary between 9 and 13 miles in length and thanks to the flat terrain in the area, are suitable for novice riders.  Sites of interest include Wraysbury Windmill, the Thames path, Twickenham Stadium and Shot Tower.
Further information and guides can be found on our website: www.spelthorne.gov.uk/cyclingforhealth
Immerse yourself in local history
It is important that we understand all facets our local history and you can do this at the Spelthorne Museum.
The museum catalogues the history of the Borough and showcases various displays that have shaped the area this present day.
Opening hours:
Wednesday & Friday 2 – 4 pm,
Re-starting August 7th, First Saturday of the month only 11am – 4.30 pm. All other Saturdays 1.30 – 4.30pm
 Live another life through our Libraries
Nothing beats a good book and our local libraries are open once again. We would actively encourage that everyone spends a portion of the holidays immersing themselves into a different world through reading.
Details of the opening times at the local libraries can be found below. These can be subject to change at short notice.
Ashford: www.surreycc.gov.uk/libraries/your-library/find-your-nearest/ashford
Shepperton: www.surreycc.gov.uk/libraries/your-library/find-your-nearest/shepperton
Staines: www.surreycc.gov.uk/libraries/your-library/find-your-nearest/staines
Stanwell: www.surreycc.gov.uk/libraries/your-library/find-your-nearest/stanwell
Sunbury: www.surreycc.gov.uk/libraries/your-library/find-your-nearest/sunbury