Latest News
Surrey marketing agency helping SMEs take climate action with Launch of Zellar
3rd November 2021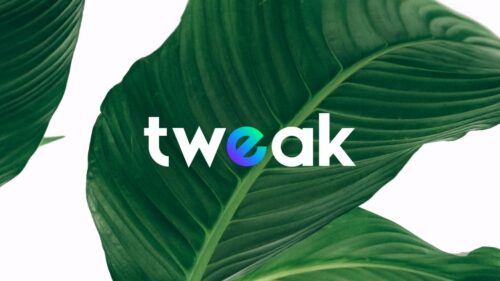 Tweak, a Surrey-based digital marketing agency, created a digital marketing strategy for the launch of Zellar ahead of COP26, the world's first sustainability platform to help reduce the emissions of SMEs across the UK. Alongside their own journey to being Net Zero, Tweak provided a comprehensive website and digital marketing launch to generate web traffic, downloads, market visibility and leads .
The marketing mission to get UK SMEs to Net Zero by 2030, ahead of government targets integrates a powerful mix of deliverables:
· Collecting emails and setting up a "coming soon" webpage.
· Creating a launch video and demo showcasing the platform.
· Keyword research and blog content to attract visitors.
· Search engine optimisation.
· Early adopter case studies and videos to seed interest and showcase the benefits.
· Engaging press with one of our consultant partners.
· Designing compelling content and guides.
Zellar is the world's first one-stop sustainability platform helping UK businesses reach net zero by 2030 by makes sustainability an accessible and affordable reality. Individually small businesses often have relatively low carbon footprint, but as they make up 99.5% of all UK businesses, they account for around half (43-53%) of greenhouse gas emissions by UK businesses. [1] Through offering a range of services from local biodiversity projects to options for adopting green technology or energy, Zellar brings together all the services SMEs need to benchmark, manage, offset and promote their sustainability journey. Zellar provides the most efficient pathway to Net Zero, and costs from just £125 per year on a subscription basis.
Gary Styles, Zellar's CEO and founder, says: "Like many parents, I worry about my children's future in the face of the climate crisis. There's plenty of talk but not enough action so I created Zellar to help businesses make real changes internally through reducing emissions, volunteering, behavior change, contributing to biodiversity projects and offsetting."
Tweak is a sustainable agency on its own journey to Net Zero, reducing emissions by embracing a WFH policy, recycling its older technology and working with sustainable suppliers. Tweak is passionate about providing all clients with sustainable digital marketing services.
Since the pandemic consumers increasingly favour brands with a commitment to environmental sustainability. A recent survey found that over 80% of respondents expect companies to be environmentally conscious in their marketing.[2]
Tweak believes sustainability is key to a successful marketing strategy to increase profits and help the planet.
"We want to do our part to help save the planet and reverse the impacts of climate change" says Tweak Founder Louise Proddow. "With the support of Zellar we aim to invest in more carbon offsetting projects, volunteering and green technology".
Using industry leading tools provided by Zellar, Tweak's primary carbon emissions are below the typical benchmark within their industry, however they are working hard to reduce this further. A remote working strategy has helped to cut commuting to zero, ensuring that their impact on the earth is kept at a minimum. Along with this, the eco-conscious team incorporates sustainable behaviours into their everyday lives by minimising paper usage and printing, turning off all devices at the plug after they've been used, and purchasing eco-friendly office supplies.
About Tweak
Tweak is a personable digital marketing agency based in Leatherhead, Surrey, offering a full range of marketing services that attract and convert interest. With over 12 years of experience, they aim to be fully integrated into your business working as an extension of your team.
[1]
https://www.british-business-bank.co.uk/research/smaller-businesses-and-the-transition-to-net-zero/
[2]PWC survey
https://www.strategy-business.com/article/The-rise-of-the-eco-friendly-consumer