Latest News
Surrey Chambers Column for Surrey Ad
3rd November 2021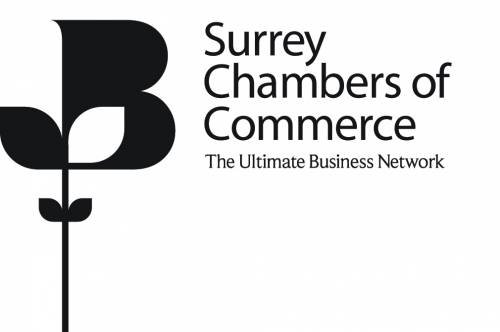 Louise Punter-CEO Surrey Chambers of Commerce
The Budget through the eyes of businesses
Last week's budget was relatively positive for businesses. Additional investment in skills and infrastructure and better access to finance were announced, which will support our economic recovery and hopefully start to help with the short-term skills shortages being faced by many businesses. We continue to call for an urgent review of the shortage occupation list to allow for short-term visas in key sectors, as well as the introduction of an SME energy price cap. The plans to review and update the business rates system was really good news. We have been calling for reforms to this broken system for years and we will continue to feed into this process. The freeze in the business rates multiplier and support for retail, hospitality and leisure will provide businesses with more financial headroom to repair business cashflow diminished by the pandemic and rising cost pressures and the confidence to invest more in growth plans to power the recovery.
We are pleased that the Chancellor listened to our call to extend the £1 million annual investment allowance. This should provide a major incentive for firms to go ahead with planned investment. Additional funding for childcare will also help the skills shortages. If parents struggle to find a childcare solution, employers can lose talented people from the workplace, stymieing business growth and prosperity. Additional funding for childcare providers will help parents access high quality affordable childcare and remain in work, ensuring employers retain skills and people progress in their careers.
Local good news stories
We were delighted to see that one of our Kickstart employers has been recognized for her inspiration in setting up a business. Lottie Whyte, Founder of Myomaster from Walton-on-Thames has been announced as a finalist at the 2021 NatWest everywoman Awards. Lottie is a finalist in the Aphrodite category, which is awarded to an inspirational woman who founded her business whilst raising a child/children aged 12 or under. Former marketeer, hockey player and runner, Lottie spotted her business opportunity after suffering from injury herself and wanting to help others like her.  She recognised that the market for recovery from exercise-related injuries was limited to the professional athlete and set out to create a range of accessible, affordable muscle and joint care machines suitable for everyday athletes.  Lottie has so far taken on 2 Kickstarters, giving these young people a taste of the workplace on a six-month placement. During the same week, Surrey members Surrey Wildlife Trust have won the British Chambers of Commerce Equality Trailblazer award for the Southeast region for 2021. This award recognises an organisation that champions diversity and promotes inclusion – in their workforce, their customers and any community outreach work. The award was supported by Facebook and we await the National final results on the 9th December with everything crossed for SWT.
We are very pleased to be supporting Guildford Shakespeare's Hans Christian Andersen production, which has had rave reviews over the last 3 weeks. This coming weekend will be the last chance to catch another masterpiece from this fabulous Company.
Surrey Chambers of Commerce can be reached on 01483 735540, info@surrey-chambers.co.uk, @surreychambers www.surrey-chambers.co.uk