Latest News
Surrey Business School Crowdfunding for the Community
19th December 2018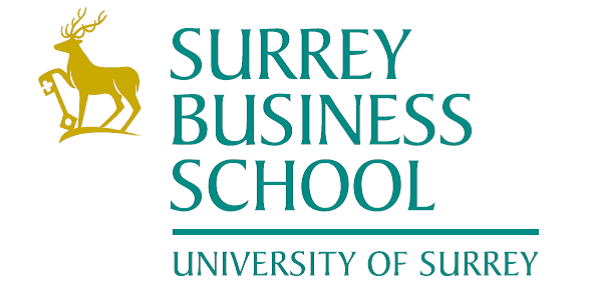 For the past several years, Surrey Business School imbeds crowdfunding into the MSc programme to improve digital skills for students and to connect with the local community and businesses.  It is a way to combine theory of digital marketing and social media with practice while selected projects typically include both community-based social enterprises and university based projects.
For the planning phase, student teams set up project pages on Gaggle Connect, a social media platform developed at Surrey Business School, to build initial support.  Joe Gaggle, a well-connected digital guru, and his digital team assist them by messaging on his social media profile, posting Bloggles and sending out a weekly Gaggle e-Newsletter (see www.gaggleconnect.com).
Student teams also reach out to local businesses to seek sponsorship where they tailor the message to what sponsors would like.  They can offer corporate sponsorship packages for individual campaigns such as digital media publicity with target audiences, hospitality events and naming rights for items such as sporting equipment or theatre props while Joe Gaggle also offers his help to spread the message.
Last year, Natwest, M3 Growth Hub and Crowdfunding Centre all generously stepped forward to sponsor mini-crowdfunding competitions to help MSc students maintain momentum in their projects.  Their support made a difference because students raised almost £85,000 across 6 crowdfunding campaigns including the Digital Media Studio campaign at Guildford Library and Santander Back the Bike campaign which brought a bicycle scheme to the university and Guildford.
This year, students prepared 4 crowdfunding campaigns which launched last week and all are looking for corporate sponsors to get involved.  They include the following:
Warren Park (Action for Children) Goal:  £8,000   Link: https://t.co/MXU4XtFIAj
Based in Kingston, Warren Park residential home provides care for young people with severe disabilities and complex needs.  The sensory splash park will enable them to enjoy a better quality of life.
Homes 4 Hedgehogs (Wildlife Aid Foundation)     Goal:   £12,000  Link: https://t.co/GpoxeQAmZj
Based in Leatherhead, WAF has a 30-year track record rehabilitating British wildlife while we are working with them on a project to build homes to protect the iconic hedgehog through winter when injury and illness makes them most vulnerable.
The ROWED to Henley (Boating Society)              Goal:   £2,000   Link:  https://goo.gl/bWgACq
The Boating Society need to refurbish the men's 8 after qualifying for the Henley Royal Regatta last year.  The team is strong and has competed at University European and World Championships.
Attempt on Her Life (Theatre Society)       Goal:   £1,100             Link:    https://goo.gl/ejo6iZ
The Theatre Society is an inclusive group with students from different academic backgrounds and are putting on a thought-provoking piece looking at social issues through theatre.
We would like to thank MR Solutions Ltd, a Godalming-based technology company, who generously sponsored the launch party.  However, we would like to plan more mini-crowdfunding competitions to keep up the momentum so are looking for more corporate sponsors to get involved.  Your support will make a difference to all of the campaigns regardless of the winner and make a difference to the community as well.
To find out more, please contact Jim Sears, MSc Programme Director for Entrepreneurship MSc at Surrey Business School (j.sears@surrey.ac.uk) or contact Joe Gaggle at gaggleconnect@gmail.com.  Join our gaggle and make it a crowd…
To follow Joe on social media, see below.
Facebook                   Facebook / Joe Gaggle
Instagram                 Joe_Gaggle
Twitter                       @Gaggleconnect