Latest News
SPRINT roadshow at University of Surrey reveals how local SMEs can benefit from space expertise and technologies
28th March 2019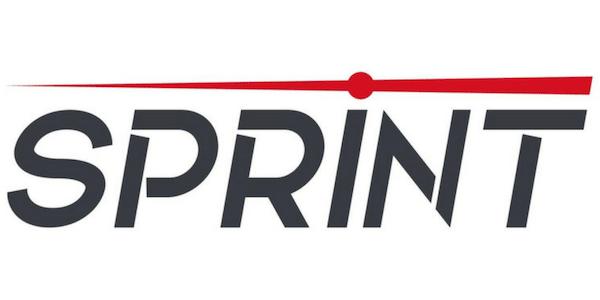 Programme provides funding support and university expertise to help SMEs develop new commercial products for space and other key sectors
A national programme aimed at providing funding support and access to university space expertise was showcased to local SME businesses at the University of Surrey on 12 March 2019.
The University of Surrey is a partner in the national SPRINT (SPace Research and Innovation Network for Technology) programme. At the event, held at the Surrey Space Centre on the University of Surrey campus, representatives from local businesses learned how SPRINT can provide them with unprecedented access to the University's space expertise and facilities to help them to develop new commercial products for space and other key sectors.
The aim of the event, well-attended by academics, partners and local SME businesses, was to demonstrate that space technologies, and satellite imagery and data are being utilised in a rapidly increasing range of applications from transport, construction and agriculture, to medicine, environmental sustainability and disaster relief.
Attendees heard from leading experts about the benefits of forming collaborative partnerships within the SPRINT programme and met companies involved in services for space and other key sectors.
Speakers included the Director of the Surrey Space Centre, Professor Guglielmo 'G' Aglietti; Vice-Provost, Research and Innovation, Professor David Sampson and members of the SPRINT team, who presented news from current and upcoming SPRINT projects and explained how SMEs can access funding.
Prof Aglietti described the University of Surrey's Remove Debris project, with video showing the actual capture of an in-orbit object using a tethered net. Ross Burgon emphasised the exciting opportunity of using space applications, imagery and data to non-space companies. This was illustrated by a current SPRINT project with SME Fourth State Medicine, which is adapting plasma-based technologies, developed in the Surrey Space Centre, to the treatment of skin wounds and ailments.
The £5 million SPRINT programme is supported by Research England. It is being delivered by a consortium of five of the UK's leading space universities, led by the University of Leicester and including the University of Edinburgh, Open University, University of Southampton and University of Surrey.
For more information on the capabilities of the University of Surrey for businesses on the SPRINT programme, contact Ian James, Innovation Adviser on 01483 683789 or via email at i.james@surrey.ac.uk or visit https://sprintnetwork.space
Professor Guglielmo Aglietti, Director of the Surrey Space Centre at the University of Surrey, said: "It was a pleasure to speak at the regional SPRINT event, but it was more of a delight to witness the excitement in the room at the immense opportunity that exists within the space sector. The collaborative effort of academia, small businesses and traditional actors within the space industry is now key to many activities in future missions."
Dr Ross Burgon, Head of the national SPRINT programme added: "It was refreshing to see so many businesses and academics engaging around the opportunities available through the SPRINT programme and potentially accessing to expertise, data and facilities from the University of Surrey and our other SPRINT universities."
Photos: https://dmscdn.vuelio.co.uk/publicitem/5ee10834-5329-4827-aa78-35200f491f9b
https://dmscdn.vuelio.co.uk/publicitem/166379eb-af29-456e-8ce1-8fb06e94ff43
About the University of Surrey:
The University of Surrey is one of the UK's top higher education institutions and was recognised as the University of the Year in The Times and Sunday Times Good University Guide 2016. With 125 years of academic heritage since our founding in Battersea, and 50 years of world-class teaching and research in Guildford, the University of Surrey is the intellectual home for more than 16,000 students, 100,000 alumni and 2,800 staff.
Freedom of thought, pursuit of academic excellence, and the advancement and application of knowledge underpin the wonderful things happening here. Our mission is to transform lives and enrich society through outstanding teaching and learning, pioneering research and impactful innovation.
The University of Surrey has been recognised by four Queen's Anniversary Prizes for Further and Higher Education and is a destination of choice for higher learning in subjects ranging from Engineering to the Arts. As a global University, we are proud of our strong partnerships with internationally leading institutions and businesses, while being firmly engaged with our local community in Guildford and Surrey. We are committed to educating the next generation of professionals and leaders, and to providing thought leadership and innovation to address global challenges and contribute to a better tomorrow for the world.
For further media information, please contact:
Simon Gribbon (on behalf of SPRINT)
T: 0116 26 88 737
E: simon@sandstarcomms.com