Latest News
Spelthorne – the happiest Borough in Surrey
17th March 2021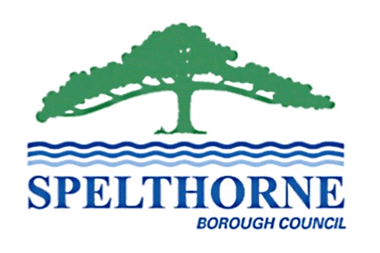 Spelthorne is the happiest place to live in Surrey, according to official data based on personal well-being from the Office for National Statistics (ONS).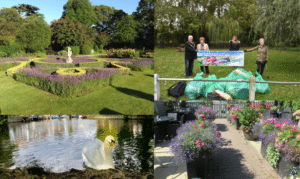 The ONS broke down the average ratings of four factors, which included life satisfaction, the feeling that the things done in life are worthwhile, happiness and anxiety, in order to measure personal well-being across the UK. The latest date covers the period between April 2019 and March 2020, which does include the run-up to the first lockdown period.
And, using these measures, Spelthorne came out on top across the county. The Borough averaged 7.9 in terms of happiness and also measured up well in both life satisfaction, worthwhileness and anxiety.
We have listed below just some of the reasons why we are thankful and proud to live in the Borough.
Caring communities: Over the last year over 1000 people have volunteered to support the more vulnerable. Community groups have shown Spelthorne at its finest with telephone befriending providing a vital lifeline as well as the support for those with dementia via our Send a Smile campaign.
Supporting the vulnerable: Food Banks and volunteers have been supporting our community by providing 559,309 meals for residents.
Spelthorne Litter Pickers: Over 700 members of our community regularly litter pick and take pride in making our Borough a cleaner and safter place to live. Over 90 children in the Borough have been awarded the accolade 'Litter Hero' by the Mayor of Spelthorne
Award winning parks and cemeteries: Sunbury Walled Garden and Sunbury, Ashford and Staines Cemeteries struck gold South & South East in Bloom Awards.
Diversity in Business: A diverse range of shopping areas and high streets have several exciting options which, once restrictions are lifted, residents will be able to support.
Beautiful surroundings: 12 miles of river frontage, which provides so much enjoyment for residents as shown through our Capture Spelthorne photography competition.
Covid Champions: Nearly 40 residents have signed up to become Covid Champions and sharing key information with communities that are traditionally harder to reach
Action for Climate Change: Declaring a Climate emergency last year, which follows up our work in reducing the carbon footprint of Council activities such as investing in electric vehicles.
Business Community: Award winning businesses in the Borough, who have shown their innovative spirit during the past 12 months
Talented youngsters: Over the years Spelthorne's Got Talent competitions have highlighted some of our most talented children in the Borough and we look forward to when the Spelthorne Youth Awards can begin again to recognise the outstanding achievements of local young people.
Cllr Maureen Attewell, Portfolio Holder for Community Wellbeing, said: "These results demonstrate the brilliant community we have here in Spelthorne. While the last year has been immeasurably difficult for us all and, as a community, we have faced challenges none of us have ever imagined, if there is one thing we can take from this period it is how our community rallied together to support one another. As we move into the recovery phase of the pandemic, this Council wants to use that as the foundations to build a stronger, cleaner and greener Spelthorne so future generations can benefit."
Further information about the survey can be read here: https://www.ons.gov.uk/peoplepopulationandcommunity/wellbeing/bulletins/measuringnationalwellbeing/april2019tomarch2020