Latest News
Spelthorne responds to Heathrow consultation
19th March 2018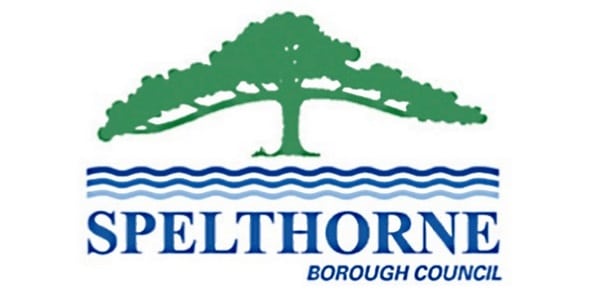 Spelthorne Borough Council's comprehensive response to Heathrow's consultation will be discussed at a Cabinet meeting on Wednesday 21 March.
The Council is expected to reiterate its support, in principle, for Heathrow expansion because of the potential economic benefits and opportunities it is likely to bring to the local area.
However the Council will also make clear that support has always been entirely dependent on Heathrow Airport Limited (HAL) making sure that any scheme comprehensively and effectively mitigates against impacts on noise, traffic, air quality, the wider environment, infrastructure and local road networks.
HAL's consultation documents show that expansion is very likely to bring airport-related development far closer to people's homes and families, changing the villages of Stanwell Moor and Stanwell forever.
The Council does not believe that HAL has fully considered the overall cumulative impact of the expanded airport on those communities.
Based on the information available at this stage of the consultation process, Spelthorne has a list of ten requirements:
The Wider Property Offer Zone (WPOZ) to be expanded to cover the whole of Stanwell Moor and large parts of Stanwell
Parking controls to be put in place in Stanwell Moor and large parts of Stanwell and provide an on-airport taxi/private hire facility
HAL to provide an enhanced multi-purpose community hall for Stanwell Moor and Stanwell Village and a new leisure facility in the locality
No Immigration Removal Centres in the borough
Surface access/public transport measures including to support the light rail scheme being promoted by Spelthorne, new bus routes into Heathrow, support for Spelthorne to be included in Oyster Card zone 6, provide means to minimise vehicle movements, HAL to ensure site and traffic management during construction and cover the cost of any enforcement
Air quality must be no worse for residents than it is now but there should be measures to ensure continuous improvement
Noise experienced by residents must be no worse than it is now but there should be measures to ensure continuous improvement
No changes to the borough boundary
Night flights should be banned. Spelthorne supports reducing the number of people overflown by aircraft but more information is needed about what this means for residents
Staines Moor should remain undisturbed. Work to redirect the River Colne must not alter the flow or character of the river on the moor
Cllr Ian Harvey, Leader of Spelthorne Borough Council, said: "Whilst we support Heathrow expansion in principle, Spelthorne's primary aim must always be to secure the best possible outcomes for our residents and businesses, in particular those most directly affected in the Stanwell Moor and Stanwell communities. Residents need reassurance that HAL will fully meet any pledges made to minimise the impacts of whatever scheme is taken forward, and to know that they are going to be properly compensated".