Latest News
Spelthorne Junior Citizen Event
26th September 2018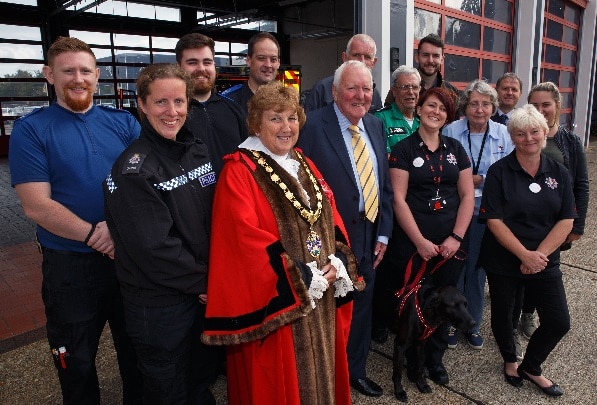 The Spelthorne Junior Citizen event which runs for two weeks from 10-24 September at Walton Fire Station has been visited by the Mayor of Spelthorne, Cllr Jean Pinkerton OBE.
During the two weeks of operation, over 1,000 year 6 pupils from 20 Spelthorne primary schools will attend the one-day event which is designed to help children stay safe and learn important life skills.
The children take part in interactive workshops which teach them about staying safe and being good citizens. Topics covered included first aid, stranger danger, fire and water safety and contacting the emergency services.
The Mayor said: "Junior Citizen provides an excellent way of equipping young people with the knowledge and confidence they need to deal with potentially dangerous situations. The workshops have been specifically designed to get the information across in a way that is interesting and relevant to the children. We're getting excellent feedback and the children are having a lot of fun."
Junior Citizen has been running for over ten years and is organised by Spelthorne Borough Council with support from the Surrey Police and Crime Commissioner, Surrey Fire and Rescue, Surrey Police, RNLI, South Western Railway and St John Ambulance.
Photo: The Mayor of Spelthorne, Cllr Jean Pinkerton OBE, with the Junior Citizen staff and volunteers at Walton Fire Station.
Photo credit: Michael Farenden.