Latest News
Sign Up for the Guildford Games Festival
11th November 2020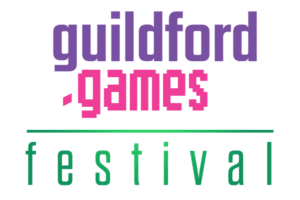 The Guildford Games Festival is taking place online on Friday 13 and Saturday 14 November, celebrating the creativity and talent of the Guildford games development community, sharing knowledge about the latest trends in the sector and encouraging people to learn more about careers in the games industry.
Guildford is one of the UK's biggest and thriving games development hubs, home to over 60 games studios and a community of around 3,000 highly skilled programmers. It is also home to some of the most respected games studios in the world, including Electronic Arts (EA) and Criterion who, along with creative production studio Liquid Crimson, Charles Russell Speechlys, Enterprise M3 and Guildford Borough Council are headline sponsors of this year's Guildford Games Festival.
With a packed agenda full of videos, talks and panel discussions, the two day festival consists of interviews with developers, comedians, musicians, astronauts and famous gamers. It begins with an industry focused day on 13 November, followed by a public and careers day on 14 November. Both days will be fully delivered on-line through multiple channels including Twitch and Steam.
One of the panels in this year's event, moderated by Lauran Carter of Liquid Crimson, is a 'Women in Games' panel, with inspiring guests Adele Cutting (Founder of SoundCuts), Rebecca Burford (Partner at Charles Russell Speechlys) and Jessica Saunders (Director at Salix Games and Bafta Breakview Brit) discussing how to attract more girls and women to games as well as sharing their experiences of forging a path in a male dominated industry.
According to Lauran Carter, Head of Communications at Liquid Crimson and one of the organisers of the Guildford Games Festival 2020, "Last year's inaugural event was a huge success and we weren't going to let a pandemic stop us shining the biggest spotlight we could find on our beloved Surrey town. We scoured our little black book to bring together – with appropriate social distancing – some of the most experienced Guildford developers from massive games you know and love. We've gathered insight from developers to share valuable knowledge and we've also stepped outside of the industry to bring tales from streamers and influencers as well as passionate gamers in comedy and members of the European Space Agency. Whether you're a seasoned developer or looking to step into a
video games career for the first time, the event will have something for everyone."
Nick Hurley Partner at Charles Russell Speechlys in Guildford adds, "We are very proud to have been involved with G3 Futures and Guildford Games from the outset in 2015, helping to provide a central hub for local gaming companies and a unifying programme to help to maintain Guildford's reputation as 'the Hollywood of the games industry.
"This year's event takes a look at the rich history and promising future of games businesses in the Guildford area and promises to be an insightful and inspiring event. The Guildford Games Festival is taking place on 13 and 14 November 2020 and video content, prepared by Liquid Crimson, will subsequently be available online for those who aren't able to attend this weekend."
Guildford Games Festival 2020 is free to attend. To register, please sign up for a virtual ticket on Event Brite https://www.eventbrite.co.uk/d/online/guildford-games-festival/ For further information, visit https://guildford.games/Festival