Latest News
FRONT OF HOUSE VOLUNTEERS WANTED AT THE YVONNE ARNAUD THEATRE
11th November 2020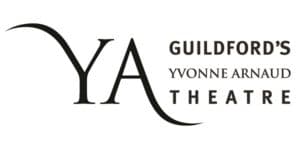 The Yvonne Arnaud Theatre is looking for volunteers for the upcoming festive period and beyond!
As the team plans the future of the theatre, post-Covid 19, they are recruiting a regular team of volunteers to act as ushers for their productions and be able to assist with other Front of House duties.
The theatre's programme will include more home grown productions, alongside a diverse selection of plays which will represent contemporary theatre-making at its best.
Applicants should have strong communication skills, a positive, adaptable attitude and the ability to work under frequently changing circumstances, as well as a passion for live theatre and entertainment.
If you think this could be you, please visit www.volunteeractionsws.org.uk for full details and to apply.