Latest News
Science and art come alive at Innovate Guildford on 23 March
12th March 2019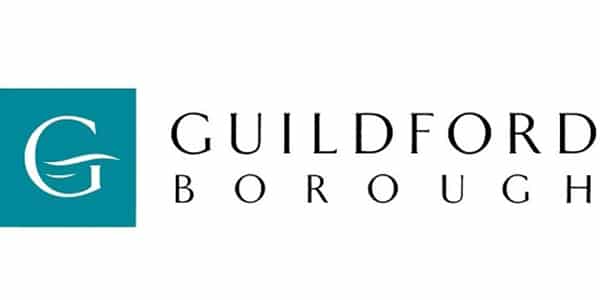 Our fantastic science and arts festival, Innovate Guildford is back for its 4th year on Saturday 23 March at G Live. Building on the success of previous events, this year's Innovate promises to be the best yet!
With exhibitors from across the local area, Innovate Guildford will inspire and delight people of all ages. There's plenty for the kids to do and best of all the event is completely free.
Cllr Paul Spooner, Leader of the Council says: "Innovate Guildford is a fantastic free day out for all the family. Guildford is a centre for innovation and it's great to see so many local companies taking part to showcase their projects and inspire the next generation."
Cllr Gordon Jackson, Lead Councillor for Innovation and Transformation adds: "There's lots on offer this year from photography workshops and Guildford Shakespeare Company's youth theatre to the chance to sit inside a McLaren supercar and a Formula Student electric racing car, so come and join us on Saturday 23 March at G Live."
Among the exhibitors this year are Surrey Satellite Technology, The Pirbright Institute, a pop-up Planetarium and the Academy of Contemporary Music. Visitors will be able to book for the small number of ticketed events, including photo workshops from Sharp Shots, when they arrive at the venue.
Plus we've got a special treat for computer gamers – Guildford's megastar game company Media Molecule will be at the show with brand new entertainment!
The event, which is kindly sponsored by Autolawn and Kyan and supported by Experience Guildford and engineering firm Vision Triteq,  will run from 10am to 5pm at G Live, so join us for a day out with a difference. Visit www.innovateguildford.co.uk for the full list of exhibitors and what's on during the day.
The University of Surrey are taking part in this year's event, showcasing some of the inspirational things they are achieving at the forefront of research and technology.
Nikki Dormon, Public Engagement Manager at the University of Surrey, which is taking part for the fourth time, added:
"Innovate Guildford provides the perfect opportunity to share some of the inspirational work the University of Surrey is undertaking through research and innovation – with the young minds of the future. We've got lots of exciting exhibits and demonstrations planned this year, such as a full size Formula Student racing car, powered by electricity and constructed by our students and an interactive experience on how music and our emotions are linked.
"Innovative thinking is shaping the future, and we always look forward to being a part of this fantastic event."