Latest News
Roffe Swayne assists Rockpool investment in world-class creative agency
25th May 2018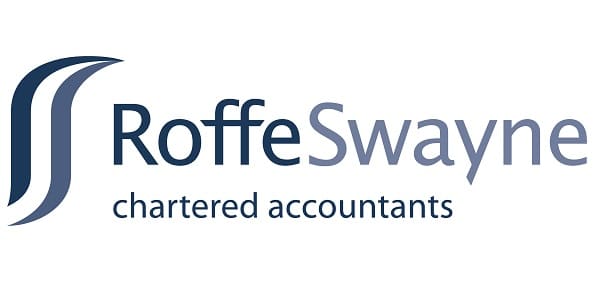 Roffe Swayne's corporate finance team has assisted private equity firm Rockpool on its recent investment into Smyle, the winner of UK Event Agency of the Year for a record fourth time in the last decade.
Founded by Rick Stainton and Matt Margetson in 2003, Smyle is a leading creative agency delivering live and digital experiences to business and consumer audiences around the world, employing 70 full time staff with global brands as clients from sectors including tech, media, IT, finance and pharmaceutical.
Smyle has delivered numerous international events for clients such as Samsung, Facebook, Salesforce, EY, BT and ARM. Its recent work has included client projects delivered at the World Economic Forum in Davos, Mobile World Congress, the UEFA Champions League Final and producing the opening and closing ceremonies of the Ryder Cup.
Turnover increase
Smyle grew turnover 23% in the year to 31st March 2017 and is projecting a further 69% increase in turnover to over £28m for its financial year ended 31st March 2018, with operating profit of over £2.5m. The investment sees Rockpool become the majority owner of the new group, with the current Smyle management team continuing to run the business while retaining a significant minority stake. Chad Lion-Cachet, formerly of the Events International Group, has been appointed as Executive Chairman to strengthen the board with his deep knowledge of the global events industry.
Anu Tayal, Corporate Finance Director at Roffe Swayne said: "We were delighted to work with Rockpool on this exciting transaction, with Smyle operating at the cutting edge of an innovative sector. We wish Rockpool every success at realising the full potential from the investment."
Exciting
Rick Stainton, CEO of Smyle, added: "This is an exciting development and with Rockpool's support, everyone on the board is excited about the prospect of taking Smyle to the next level which we all see as becoming the No.1 creative agency in the UK. Rockpool recognised Smyle's track record, its position as one of the fastest growing agencies, and strong reputation for creativity and excellence in delivery. We are looking forward to working with them and realising Smyle's full potential."
Substantial
Richard Morrison, Investment Manager at Rockpool, commented: "The global market potential for Smyle is substantial, with brands increasingly turning towards large, experience-based events in response to the growing consumer demand for more immersive experiences. Building on the company's award-winning reputation and impressive customer base, we are confident that Rockpool's involvement will provide support to the company as it seeks to take on larger and more exciting projects to accelerate growth.