Latest News
Phyllis Tuckwell Thanks Volunteers
25th May 2018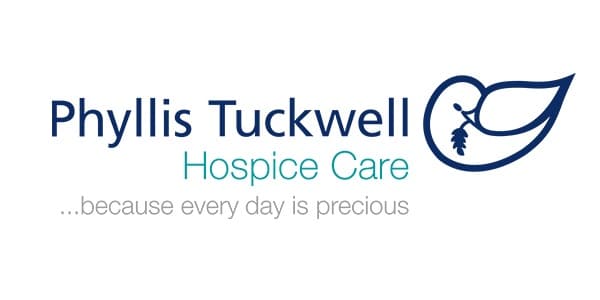 1st-7th June is Volunteers' Week, and local Hospice Care charity Phyllis Tuckwell would like to take this opportunity to thank all of its compassionate, dedicated and inspiring volunteers, who help it to deliver the supportive and end of life care which it provides for local patients and families who are living with an advanced or terminal illness, such as cancer.
Phyllis Tuckwell's volunteers help in all aspects of its care – from doctors, nurses, physiotherapists and counsellors, to chaplains, gardeners, fundraisers, shop workers, receptionists and even yoga teachers! Many are therapists, counsellors or healthcare professionals who are looking for a way to give something back to the community, while others may be students hoping for a career in healthcare and in need of experience, sixth form pupils who want to boost their CV, or individuals who want to re-train or get back into work after having had some time off. Phyllis Tuckwell gives them the support they need to develop their skills, take on fulfilling roles and really feel that they are making a difference.
"Our volunteers are absolutely amazing," says Julia Morpeth, Voluntary Services Manager at Phyllis Tuckwell, "and we would like to thank every single one of them for the time and energy which they give so freely. Our patients and their families love the interaction and support they get from our volunteers, and our staff are hugely appreciative of the time that they so generously give in helping us to provide the best end of life care we can."
If you would like to find out more about volunteering for Phyllis Tuckwell, please contact the Voluntary Services team on 01252 729400 or email voluntary.services@pth.org.uk. Whatever your skill, training or interest, there's a place for you. Be a welcoming face on reception, serve teas and coffees to patients, help in one of Phyllis Tuckwell's 19 shops, drive patients to and from the Hospice or Beacon Centre, or visit patients in their own homes, providing companionship and practical help. If you enjoy the company of others and like the idea of making a real difference to someone's life, you'll fit right in.